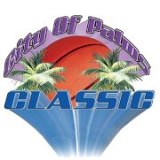 It's that hot time of the season again for Duke basketball recruiting, and Blue Devil Nation will be in the thick of things to bring our paying members all the latest from the trail. BDN Premium is our extended subscription service, which features a private message board and hands-on coverage of the basketball and football programs, both the recruiting and the actual team beat itself. To bring you timely and accurate inside information, we believe one has to be there, right in the middle of the action.  And we are.
Starting today, members will be treated to updates as they happen from the City of Palms Basketball Tournament, which is loaded with the nation's top prospects, including Jahlil Okafor, a center that Duke is very interested in. Okafor is a Chicago native, as is another name that is on the tip of everybodys tongue, Jabari Parker. The multi-talented forward from Simeon High will make his collegiate decision tomorrow afternoon, and there is more than a little buzz surrounding his commitment.  Members can get BDN's collective thoughts on the matter. And our opinions should count for something, for as a BDN Team we've had numerous interviews with Parker (which you can see in our archives) and more in-person opportunities to watch him play than we can count. With the holiday season coming up, give the gift of BDN Premium or just give it to yourself and join a site that will give you one of the most Duke-centric experiences you can get.
Our football recruiting and team coverage is second to none.  It's the best kept secret out there thanks to the dedication of our staff.  Our basketball coverage speaks for itself.
But no worries if you just want to visit Blue Devil Nation, for we will always have free offerings which include game previews and rapid reactions to all of the games we attend.
It's an exciting time to be a Blue Devil fan, and we love what we do. Our staff of Patrick Cacchio, Andrew Slater, Tom Rubinson, Bob Green, Varand Khachadouri, Travis Boyd and our awesome team of moderators in Brad Jenks, Jay Dennis and Terry Rains, and of course our Admin, Susan Rego, all invite you to become a member today.  And to lighten the load on you, we are offering a 20% discount across the board on all memberships, be they monthly or yearly, which is by far the best value.  Once you have joined, we'll send you  the 20% discount back through Paypal.  So if you join for one year at $100.00, as soon as your Paypal payment clears, we'll send you 20 bucks back.  It adds up to just a few cents a day to unlock full site access and to stay informed on everything involving the Blue Devils.  See you on the inside!