Tag Archives: Trevor Keels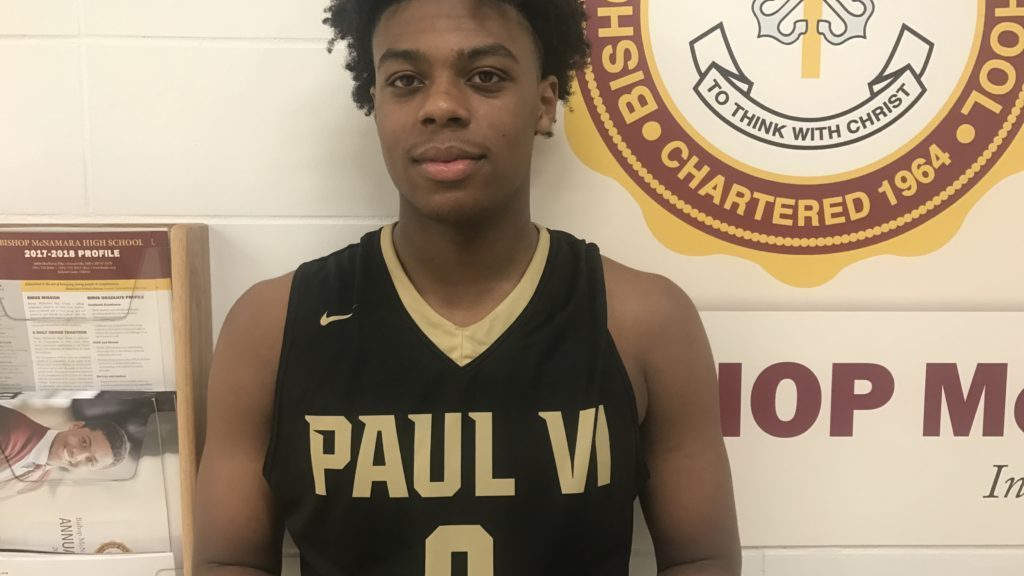 The Duke Blue Devils men's basketball team will entertain two prospects and two verbal commitments when they take on arch-rival North Carolina Tar Heels tomorrow night in Cameron Indoor Stadium.
One of the visitors is 2021 shooting guard Trevor Keels (Paul VI, Va.) whom Duke offered this past December. He impressed Duke coach Mike Krzyzewski during the Hoophall Classic where he blew up in the rankings after his overall performance in the event.
If Keels high school sounds familiar it's because Duke commitment Jeremy Roach attends the same school. Roach will be making the trip to Durham where he'll take in the atmosphere as Duke will celebrate their annual senior day and the last game in Cameron Indoor Stadium for the 2019-20 season.
Another player who will arrive on campus next season will be coming in from West Virginia. The Blue Devils will welcome 6-8 forward Jaemyn Brakefield who plays for Huntington Prep.
Also in attendance will be 2022 Durham Academy prospect MJ Rice. This would mark the second straight game where he will have been behind the Duke bench.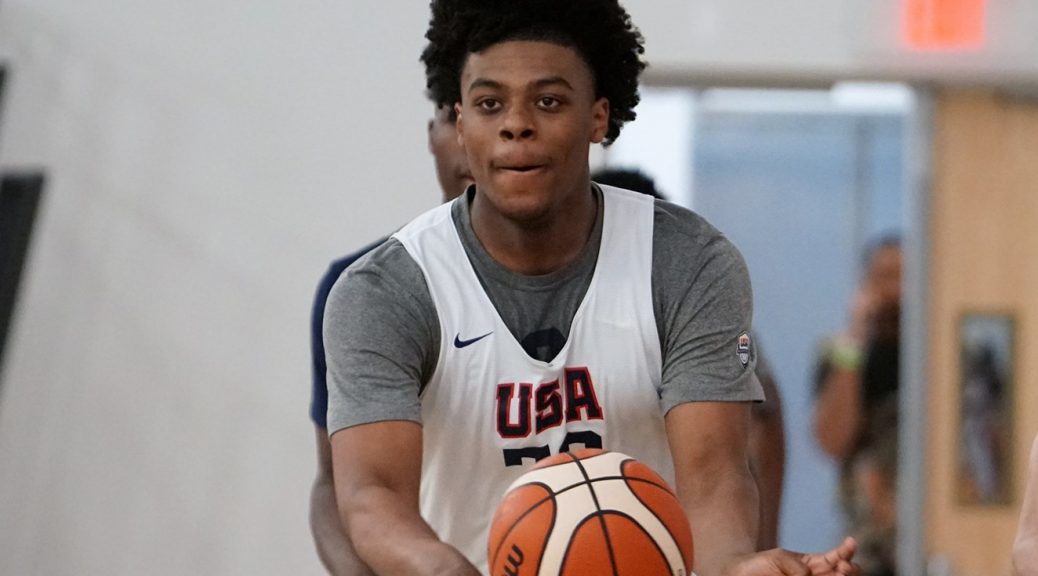 The Duke Men's Basketball staff has been busy during the break between games. Duke coach Mike Krzyzewski and his assistant coaches have been on the road to visit both commitments and prospects at various high school basketball events.
There is a lot to unpack here. The Blue Devils crew most recently visited the National High School Hoops Festival where they were taking a look at next years, incoming point guard, Jeremy Roach.
Roach had been sidelined since a season ago due to injury, so there were many wanting to see his first few games this season and how he'd respond. Well, the good news for Duke fans is he is showing off his high ranking and that he is back to being the type of player who gained a Duke offer.
What many did not expect to see was the stellar play of his Paul VI teammate, Trevor Keels. The 6-5 junior shooting guard from Fairfax, Virginia put on a show in front of Krzyzewski and that led to the latest Duke offer.
The Duke staff was also pleased with the play of IMG Academy's Mark Williams. The future Blue Devils big man showed off an improved game from this summer as he steadily gets better. Williams team, minus his teammate and fellow Duke commitment Jalen Johnson lost to Paul VI in a hotly contested game.
The improvement of Williams has drawn attention as he could now be a candidate for being one and done at the college level. And that had something to do with another recent Duke offer to Canadian junior, Charles Bediako.
Standing at 6-10, Bediako could possibly reclassify per some. But regardless of whether he enters the class of 2020 or remains a 2021 prospect, the Duke staff liked what they saw from the talented and potential laden Bediako. Duke has been determined to keep mining Canada for basketball prospects after their turn with RJ Barrett.
Duke has also offered another highly ranked junior in point guard Kennedy Chandler on Tuesday of this week. Chandler has a long list of suitors which includes their rival just down the road. Chandler led Mokan Elite to a solid season on the Nike EYBL circuit.
The Blue Devils also have standing offers to Patrick Baldwin and Max Christie and there are good relations with both of these top-end prospects. Duke is also heavily in the mix for Johnathan Kuminga. And, of course, the Blue Devils have a verbal commitment from highly rated AJ Griffin.
Duke is likely not finished with new offers, but they are quickly identifying players they want to be a part of their future core group. The staff will be on the road in December for more high school basketball tournaments.
This is also the time of year when the staff will work on both some unofficial and official visits and perhaps even setting up in-home visits. So, when the fanbase is taking this long break between games, as usual, Duke Basketball never stops.
This year's team returns to the court on December the 19th to take on Wofford. With Louisville, Maryland and Michigan all losing, Duke, ranked 5th in the coaches poll, is poised to ascend in the rankings.
Follow Blue Devil Nation on twitter - https://twitter.com/BlueDevilNation