I had an extensive interview with Ryan Kelly in A.E. Finley gym this morning about the recruiting process -
What was it about Duke you liked?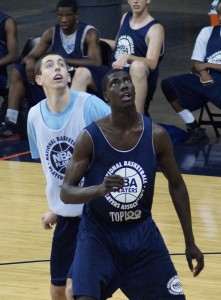 Duke academically and sports wise for basketball can't be beat.  The two of them together … I felt very comfortable when I was at Duke with all the players which made it easier and I went with my gut feeling.
You have taken several visits to Duke of late …


Sorry, but you must become a premium subscriber to view the rest of this post.

Join now by visiting the PREMIUM MEMBERSHIP link at the top of the page, where you can learn more about the benefits of a Blue Devil Nation Premium membership.