K-ments - During some recent practices, Coach K shared some thoughts about his team.  He stated that Marty Pocius was one of the teams better three point shooters and that they would try to get him the ball in good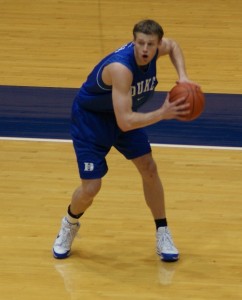 position when he entered the game.  Marty has been playing surprisingly well, especially on the offensive end of the court.  He's still not the best defensive player, but he should provide some good depth in the back court.  The biggest plus is that Pocius has learned the system and knows where to be on the court. 


Sorry, but you must become a premium subscriber to view the rest of this post.

Join now by visiting the PREMIUM MEMBERSHIP link at the top of the page, where you can learn more about the benefits of a Blue Devil Nation Premium membership.