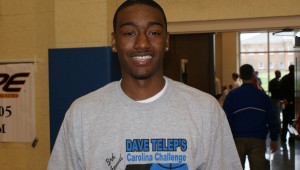 BDN deals in facts, not rumors.  Everybody wants to know the latest on John Wall and what is going on in his camp.  I talked with Brian Clifton last evening and he broke down the process of the hottest recruiting battle in the nation.  If you are not a member of BDN Premium, then you're simply missing the best Duke subscription service available.
Will John Wall trim his list?


Sorry, but you must become a premium subscriber to view the rest of this post.

Join now by visiting the PREMIUM MEMBERSHIP link at the top of the page, where you can learn more about the benefits of a Blue Devil Nation Premium membership.