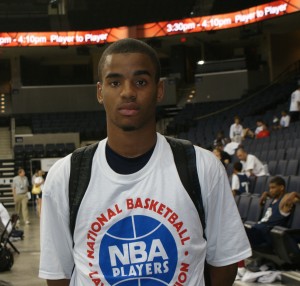 A plethora of high school basketball action has taken place this past week. Holiday tournaments are in full swing this weekend with future Blue Devils and recruiting targets participating in tournaments such as the Iolani Classic (Tyler Thornton and Josh Hairston) in Honolulu, the Chick-fil-A Classic (Marshall Plumlee) in Columbia, the City of Palms Classic (Austin Rivers) in Fort Myers, and the Kreul Classic (Quincy Miller) in Miami.


Sorry, but you must become a premium subscriber to view the rest of this post.

Join now by visiting the PREMIUM MEMBERSHIP link at the top of the page, where you can learn more about the benefits of a Blue Devil Nation Premium membership.