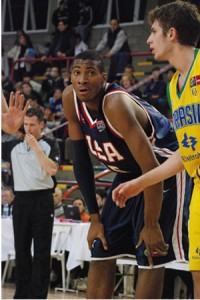 One of the kids everybody wanted to see at the Tournament of Champions was Andre Drummond, a 6-10 hulking prospect in the Class of 2012.  In fact, Prep Stars rated him the number one rising junior in the nation!  BDN Premium caught up with Drummond and got his thoughts on the recruiting process.  His handler stepped in to answer some of the questions as pou will hear on this


Sorry, but you must become a premium subscriber to view the rest of this post.

Join now by visiting the PREMIUM MEMBERSHIP link at the top of the page, where you can learn more about the benefits of a Blue Devil Nation Premium membership.