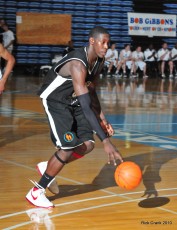 With the season winding down one might think Duke is not recruiting hard, but they are quite active and still persuing several kids.  The Blue Devils added a solid one-two punch when Alex Murphy and Rasheed Sulaimon  chose to play their collegiate careers in Durham in the same week.  Murphy is a wing player who'll likely play the small forward role while Sulaimon is more suited to play out front.  Many have wondered if Murphy would re qualify and the answer is (A 1227 word update awaits BDN members)


Sorry, but you must become a premium subscriber to view the rest of this post.

Join now by visiting the PREMIUM MEMBERSHIP link at the top of the page, where you can learn more about the benefits of a Blue Devil Nation Premium membership.