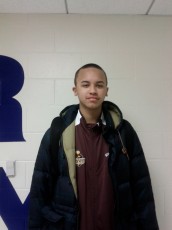 BDN's Andrew Slater caught up with prospect Kyle Anderson [6-8, 218, SF, St. Anthony's].  Anderson is considered a versatile talent who needs to add strength.  He ranks 18th in his class by ESPN and is higher in others rankings.  Anderson is capable of playing 3-4 positions at this level and next, Anderson's style and combination of skills is very unique.

Can you talk about playing for Coach Hurley and what, if any adjustments that you've had to make in transferring to St. Anthony's? I'm sure you get asked this a lot, but I just wanted to hear it directly from you.
Yeah, yeah, it's great playing for Coach Hurley. He always shows that he cares a lot, you know. Everyday, he goes out there and gives one hundred percent and so it pushes players to go out there and just play every possession. It helps us, you know, be ready and play hard against our opponents. He's always been a passionate man.
 Another



Sorry, but you must become a premium subscriber to view the rest of this post.

Join now by visiting the PREMIUM MEMBERSHIP link at the top of the page, where you can learn more about the benefits of a Blue Devil Nation Premium membership.
This post is also available for individual purchase, but you need to login or register first.