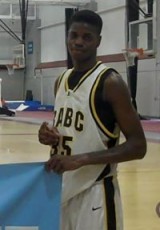 Blue Devil Nation Premium kicks off the week with another in depth interview, this time with big time prospect Nerlens Noel.  Join BDN Premium as the AAU season heats up and stay close to the action asAndrew Slater and myself bring you word from the nations top talent on a consistent basis.  Once finished reading this detailed interview, go back and read the latest on Jabari Parker, Alex Poythress, Tony Parker, all recent interviews and then discuss the latest with other members on our subscribers message board.  And up next?  Stay tuned for another one of the nations studs, when we bring you up close and personal with Julius Randle.  Okay, on to the interview …
Subtly, but quickly and powerfully, New England prep schools have become the most talent-laden leagues in the country. They've attracted players regionally, nationally, and internationally with their combination of great competition, quality academics with small teacher-to-student ratios, isolated locations designed to concentrate on their future trade, and facilities that can rival Division-III colleges. College coaches have taken notice and have made the wintry, circuitous trips in hopes of landing some impact college players.
One impact player, Nerlens Noel, makes a ninety minute drive from the Boston outskirts in Everett, Massachusetts, to the hills of Tilton, New Hampshire. This past March, the follically enhanced 6'10″ sophomore helped lead the 166 year old Tilton School to its fourth consecutive NEPSAC Championship with a 72-57 victory over the more veteran St. Mark's with Alex Murphy and Kaleb Tarczewski. A week later, Tilton would narrowly lose 87-85 to ND Prep, a team so loaded that it brings  a Louisville signee off of the bench. After the season, Noel was the only sophomore to be named first-team All-NEPSAC.
The reclassified 2013 prospect, Noel, has earned a reputation as being arguably the top shot-blocker in the nation, regardless of class. Not surprisingly, he is the leading shot-blocker in Nike's EYBL league and, despite his relatively narrow, 212 lb frame, he has affected substantially more shots as the last line of defense for the Boston Amateur Basketball Club. BABC is run by long-time New England staple, Leo Papile, who is also the Senior Director of Basketball Operations for the Boston Celtics. In the last game of the recent Dallas leg of the EYBL, Noel, who played twelve minutes through the pain of a basketball-related injury, lost his first AAU game, 81-78, in two years. That toughness is shared with his brothers, Jim and Rodman, who are set to play safety this September in the ACC for Boston College and NC State, respectively.
After a game in which he accumulated 12 rebounds, 13 points on 6 of 6 shooting, 6 assists, 4 blocks, and 2 steals against The Family of Detroit, Nerlens Noel spoke exclusively with Blue Devil Nation.
Let's start with recruiting. Who's after you right now?
Right now, I've got a lot of the Big East, ACC, and SEC after me. There's a lot in each conference, but I really don't have specific schools to be honest with you. I'm going to hopefully have a list out by the fall.
Oh, okay. Well, beyond that, do you have a time frame or a plan for when you'd like to cut down on schools or a time when you'd like to decide by?
Yeah, well, I'm going to start out with list by this fall to make it more manageable or whatever. Then, hopefully, after that, get serious about schools that clearly have an interest in me. Hopefully, things will start to clear up this summer.
Have you visited any schools yet?



Sorry, but you must become a premium subscriber to view the rest of this post.

Join now by visiting the PREMIUM MEMBERSHIP link at the top of the page, where you can learn more about the benefits of a Blue Devil Nation Premium membership.
This post is also available for individual purchase, but you need to login or register first.