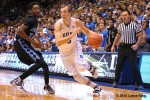 There is a lot of anticipation with concern to the 2016-17 Duke Blue Devils Basketball team and here is an early look at what their schedule will look like.
While I don't know who the season opening opponent will be, I do know that Duke will play two games in Hall of Fame Classic where they will face Penn State and then the winner of Rhode Island and Cincinnati.  The games will take place at the Mohegan Sun Arena, adjacent to the casino in Connecticut.
There will be two preliminary games as well, one of those games will be Duke taking on Grand Canyon.  There will be another game for a total of two contests in Cameron  Indoor Stadium to open the season.  So, for clarity, Duke will play four games in this tournament .
Sandwiched in between these games will be the Champions Classic where Duke draws Kansas this season while Kentucky takes on Michigan State.  These games will be played in the famed Madison Square Garden on November the 15th.  Kansas will be ranked among the nations best teams and tabbed highly in the pre season top ten.
Duke will face Michigan State in Cameron Indoor Stadium on Tuesday, November the 29th.  This will be the fourth time the teams have met in the ACC-Big Ten Challenge, with Duke winning three of those contests.  The Spartans defeated Louisville a season ago and Mike Krzyzewski owns an impressive 8-1 record against Tom Izzo.
Moving on to December, Duke will play the Florida Gators in the Jimmy V Classic and the game will be in Madison Square Garden in New York.  This will be a part of a double-header and Arizona State and Purdue could make up the other game but I am not sure of that at this time.  The Gators are coached by Mike White, who is the son of Duke Athletic Director Kevin White.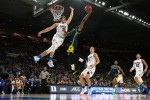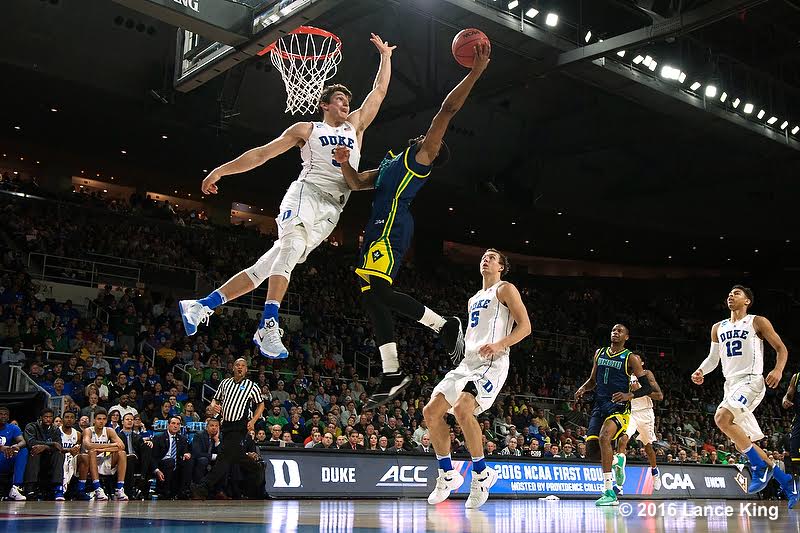 Duke will also head to Las Vegas to take on UNLV on December the 10th.  This game will be held at the MGM Resort Arena.
Duke will face a brutal ACC road schedule that consists of games at North Carolina, Louisville, Virginia, Notre Dame, Virginia Tech, Syracuse, Florida State, Miami and Wake Forest.
Duke will take on the following teams in Cameron Indoor Stadium - North Carolina, NC State, Miami, Pitt, Wake Forest, Georgia Tech, Clemson, Florida State and Boston College.
That leaves about six games, many of which will be in Cameron. Here is where the guess-work begins.  Duke may play games in the state of Pennsylvania and Texas as homecoming games for seniors Amile Jefferson and Matt Jones.  They might also play another game against a stellar opponent in New Jersey.  There are sure to be a couple of mid major type of opponents as well.
This is what we can put together at this time and some things can change but most of what I have mentioned here is etched in stone.
The road games in the ACC will certainly test a talented Duke squad, so for those over zealous fans expecting perfection, think again.  The Blue Devils return three starters and add to that one of the nations best recruiting classes. With that said, now all fans can do is wait for tip off for what is sure to be an exciting season.
Duke will be announcing their schedule through the Atlantic Coast Conference in the coming months.