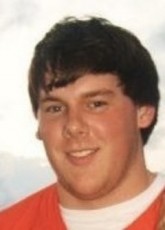 BDN checked in with Boo Simon, a 6'4" 280 pound offensive tackle from Bay Minette, Alabama, just after the highly recruited junior left Duke's campus.
"It was definitely one of the best camps I've ever been to," he said "the competition level was extremely high. I think there were over 400 kids there, which is even more than the SEC camps I've been to. I got whooped on a couple times and you know the competition is high if that happens. Coach Middleton told me we'd get after it, and he was right."
Though Simon has over a dozen scholarship offers, four schools have emerged at the top of his list: Duke, Maryland, Florida State, and Stanford. He recently got an invite to Auburn's camp, and being an in-state school, they might enter the final mix if a scholarship is extended. Boo is looking for a school with a good location – in "a well-educated, cultured area." Academics are also important, as is a coaching staff that he knows he'll be comfortable with over the next four to five years.
Simon made the drive to Duke on Friday, joining the coaching staff and other recruits for dinner before Saturday's day-long camp. "Coach Cutcliffe and his staff really know how to sell Duke. You can tell they're a close-knit group, with their hearts in the program, and they're happy there," Boo said about the Duke staff, "and they always know what they're doing. That's an SEC or NFL caliber staff they have there. Their stock is rising and fast."
Boo has a big week coming up, with camps scheduled at Auburn, Mississippi State, Alabama, Florida State, and Stanford.
He said that he's developed a close relationship with Coach Tom Brattan, the offensive line coach at Maryland, who's a "player's coach." Boo also mentioned that he liked the proximity of their campus to Washington, DC. "Florida State's program speaks for itself, and it's in a great location in Tallahassee," he said, while also adding, "I was pretty pumped to get an offer from Stanford. Jim Harbaugh's building a top dog football program there."
Boo's strengths on the field include his preparation, knowledge of the game, and quick feet. He's a good blocker on the edge and is working on becoming a more complete leader for what he expects to be a young team this fall. "We've got a senior offensive line, but most everybody else is sophomores, so I want to get those sophomores in the weight room and on the field this summer so that they can step up in the fall," he said when asked about his goals for his senior year. "We've got an extremely tough schedule, but we can pull off some upsets."
Boo has a big week of camps coming up and will then make his college choice sometime over the summer, hopefully well in advance of his senior year.