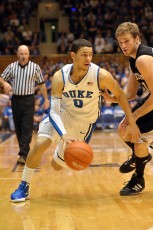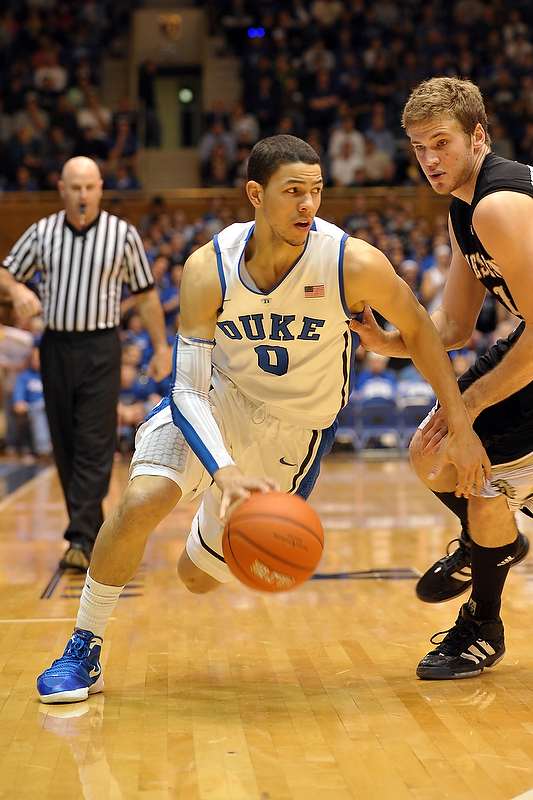 The Duke junior class had not lost a game in Cameron and that in itself should make Blue Devil fans appreciate just how awesome the streak was despite a 76-73 heart breaking loss to Florida State at the buzzer.  The Blue Devils built little leads along the way, but Florida State answered all of them in the 2nd half where they score 50 points.  Another contributing factor to their late success inside was the fact that Ryan Kelly and Mason Plumlee were saddled with four fouls apiece.
Austin Rivers drove the basket and hit a key shot for Duke tying the game with 4.8 ticks left, but the Seminoles found a wide open Michael Snaer who hit the best three point shot in his life.  The win puts Florida State atop the ACC while Duke is now in 2nd both with 4-1 marks.  Austin Rivers led Duke in scoring with 19 points and was very upset with the loss in the locker room which is to be expected.  Andre Dawkins with 14 and Seth Curry with 12 rounded out the double figure scorers for Duke.
The Florida State defense slowed the Duke offense as well holding them to 31.4% from the field in the first half while they shot an impressive 66.7% in the second half.  The Noles shot three more free throws than Duke in a game where the score was tied 11 times and the lead changed 5 times.  It doesn't get much easier for Duke as they next travel to Maryland in what is always a hostile environment.
Coach K comments in the video below -