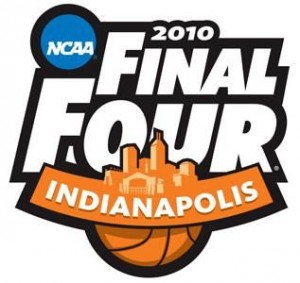 Game 37 •  NCAA Tournament Sweet Sixteen
1-Seed Duke (31-5, 13-3 ACC) vs. 4-Seed Purdue (29-5, 14-4 Big Ten)
Friday, March 26, 2010  •  9:57 p.m. (ET)  •  CBS
Reliant Stadium (70,676)  •  Houston, Texas
The Opening Tip
Duke (31-5, 13-3 ACC) plays Purdue (29-5, 14-4 Big Ten) in the Sweet Sixteen of the NCAA Tournament at Reliant Stadium on Friday, March 29, at 9:57 p.m. (ET). The game will air on CBS with Jim Nantz and Clark Kellogg calling the action.
The Blue Devils enter the game ranked third in the AP and ESPN/USA Today Coaches polls, while Purdue is ranked 10th in the AP poll and 11th in the Coaches poll.
How the Blue Devils Advanced
Duke posted wins over Arkansas-Pine Bluff (73-44) and California (68-53) in Jacksonville, Fla., to reach the Sweet Sixteen for the 25th time in school history. The Blue Devils have now advanced to the third round of the NCAA Tournament 19 times under head coach Mike Krzyzewski.
Junior Kyle Singler averaged 19.5 points and 7.5 rebounds, while shooting 54.2 percent (13-of-24) from the field in the opening two rounds of tournament play. He had a game-high 22 points and 10 rebounds in the opening round win over Arkansas-Pine Bluff.
Nolan Smith, a junior guard, scored a game-high 20 points on 9-of-18 shooting in the win over California. He is averaging 15.0 points and 3.5 assists per game in tournament play. Senior Brian Zoubek went 9-of-10 from the field against Arkansas-Pine Bluff and California en route to recording 10.5 points per game. He is also averaging 8.5 rebounds, including 13 rebounds in the win over the Golden Bears.
Duke's defense was outstanding in the opening rounds, limiting the opposition to 48.5 points per game and 35.6 percent (36-of-101) shooting from the field.
Numbers Game
l Duke earned a No. 1 seed in the NCAA Tournament for the 11th time in school history. The Blue Devils are 39-8 all-time as a top seed and have earned a No. 1 seed in nine of the last 13 tournaments.
l The Blue Devils are making their 11th NCAA Tournament Sweet Sixteen appearance in the last 13 seasons.
l Duke is the No. 1 seed in the South Region for the sixth time in program history. The Blue Devils are 15-5 when playing out of the South Region.
l Duke has won nine straight neutral site games and is 17-1 at neutral sites over the last two seasons.
l Jon Scheyer, Kyle Singler and Nolan Smith are attempting to become just the third trio in Duke history to each average over 17.0 points per game. Jim Spanarkel, Mike Gminski and Gene Banks accomplished the feat in 1977-78, while Jason Williams, Carlos Boozer and Mike Dunleavy did the same in 2001-02.
l Kyle Singler is averaging 21.5 points and 7.0 rebounds, while shooting 45.2 percent (14-of-31) from three-point range during Duke's six-game win streak. He has two double-doubles and has scored 20 or more points four times in that span.
l Nolan Smith is 16 points shy of joining Jon Scheyer and Kyle Singler as 600+ point scorers this season. In 2001-02, Jason Williams, Carlos Boozer and Mike Dunleavy became the first Duke trio to accomplish that feat.
l Senior Jon Scheyer is 26 minutes shy of moving past North Carolina's Ed Cota into sixth place in ACC history in minutes played. Former Duke players currently occupy the top five spots in the record books. Scheyer is also four three-pointers shy of entering the top 10 in that category. He is looking to become the fourth Blue Devil to rank in the top 10 of the ACC in career three-point field goals.
l Brian Zoubek has started Duke's last 12 games and is averaging 6.9 points and 9.8 rebounds per game in that span. He has grabbed 10 or more rebounds in six of those contests, while scoring in double figures four times.
l Miles Plumlee and Mason Plumlee combine to average 9.4 points, 8.2 rebounds and 1.8 blocks per game. The duo also has 55 dunks on the season. The Plumlees' mother, Leslie, played basketball at Purdue from 1980-83.
l Duke is allowing 55.6 points per game in postseason play. The Blue Devils have held three of their five postseason opponents to under 60 points in a game.
l The Blue Devils have won nine of their last 11 games and are 10-4 all-time in NCAA Tournament play against the Big Ten.
Checking in on …
#2 Nolan Smith – +8.8 ppg. increase from a year ago is second-best in the ACC … 60th player in Duke history to top 1,000 career point mark … tied for third in the ACC with 15 games with 20+ points scored … shooting 45.0 percent (95-of-221) from the field in nine neutral site contests
#5 Mason Plumlee – Second on the team with 21 dunks … tied for second on the team with 29 blocks … 5 or more rebounds in nine games
#12 Kyle Singler – Seven double-doubles and eight games with 10+ rebounds … averaging 19.9 points per game while shooting 46.6 percent (41-of-88), since the loss to Georgetown on Jan. 30 (15 games)
#20 Andre Dawkins – Fourth on the team with 34 three-point field goals … shooting 37.0 percent from three-point range
#21 Miles Plumlee – Leads the team with 31 dunks … second on the team in field goal percentage at .572 (79-of-138)
#30 Jon Scheyer – Ranks in the top 10 of the ACC in scoring, free throw pct, three-point pct, assists, steals, three-point field goals, assist-to-turnover ratio and minutes … seventh in ACC history in minutes played … tied for third in the ACC with 15 games with 20 or more points … three-time ACC Player of the Week
#34 Ryan Kelly – 14 blocked shots … played in 33 of 36 games
#42 Lance Thomas – Leads the team with 14 charges taken … 5+ rebounds in 17 games … ACC All-Defensive team member
#55 Brian Zoubek – Four or more offensive rebounds 16 times … averaging 16.5 rebounds per 40 minutes played … 10-of-11 from the field in the last four games
Big Three Pace Blue Devil Offense
Jon Scheyer, Kyle Singler and Nolan Smith combine to average 53.0 points per game or 68.3 percent of Duke's scoring.
Scheyer is third in the ACC in scoring at 18.1 ppg., while Singler (17.7 ppg.) and Smith (17.1 ppg.) rank fourth and sixth, respectively. The trio is the highest scoring threesome in the NCAA and the fourth-highest under Mike Krzyzewski.
Bradley, Texas Southern, California, Siena, VMI, New Mexico, Purdue and UC-Davis are the only other schools with three players ranked among the top 10 scorers in their respective leagues.