Browse:
Home
/
Ryan Kelly
By David Kedson on March 25, 2013
PHILADELPHIA, PA. – Going into Duke's round of 32 game against Creighton, the question came up about Duke's depth. Coach Mike Krzyzewski's predilection for a short post-season rotation is well known, but did this year's Duke team have bench players who could step up if needed? "Yep, we have enough guys," Duke assistant coach Jeff [...]
Posted in Duke Basketball | Tagged Amile Jefferson, Duke advances to sweet 16, Duke Basketball, Ryan Kelly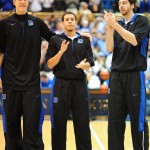 By Mark Watson on March 6, 2013
Here are our three post game videos from Duke Senior Night where the Blue Devils defeated Virginia Tech in Cameron.  Check out post game comments from Mason Plumlee, Ryan Kelly and Seth Curry.
Posted in Duke Basketball | Tagged Duke locker room report, Mason Plumlee, Ryan Kelly, Seth Curry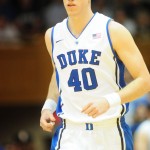 By Mark Watson on January 11, 2013
Ryan Kelly is sitting out with ligament damage to his foot.  First of all, there is no replacing Kelly, who has done a little bit of everything of late for the #1 ranked Blue Devils. His ability to stretch the floor with his three-point shooting and his help defense have been major factors in the Blue [...]
Posted in Duke Basketball | Tagged Ryan Kelly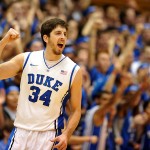 By Mark Watson on November 7, 2012
A few of this season Duke Men's Basketball team addressed the media today and BDN was there to bring you these comments from Ryan Kelly -
Posted in Duke Basketball | Tagged BDN, Duke preps for season opener, Duke vs Georgia State, Kelly leads Duke in opener, Ryan Kelly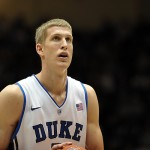 By Tom Rubinson on October 24, 2012
Welcome to the first installment of our Blue Devil season preview.  This first segment will cover Duke's senior class of Mason Plumlee, Ryan Kelly, and Seth Curry, a class that without question will be counted on to lead this team both physically and emotionally as it begins its journey.  Coach K has long preached the [...]
Posted in Duke Basketball | Tagged BDN, Duke Senior Class Preview, Duke Senior Class set to lead, Mason Plumlee, Ryan Kelly, Seth Curry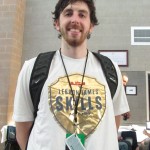 By Andrew Slater on October 9, 2012
 On a steep hillside overlooking the Hudson Valley in New York, the Trinity-Pawling school was where Chris and Doreen Kelly were working as educators and coaches when their first child, Ryan, was born on a Tuesday in early April of 1991. Genetically, Ryan benefited intellectually and athletically from a union of two high school sweethearts [...]
Posted in BDN Premium Articles, Duke Basketball | Tagged Andre Dawkins, Andrew Slater, Austin Rivers, Blue Devil Nation, Blue Devil Nation Premium, Brian Zoubek, Coach K, Duke, Duke Basketball, Lance Thomas, Mason Plumlee, Miles Plumlee, Ryan Kelly, Wojo