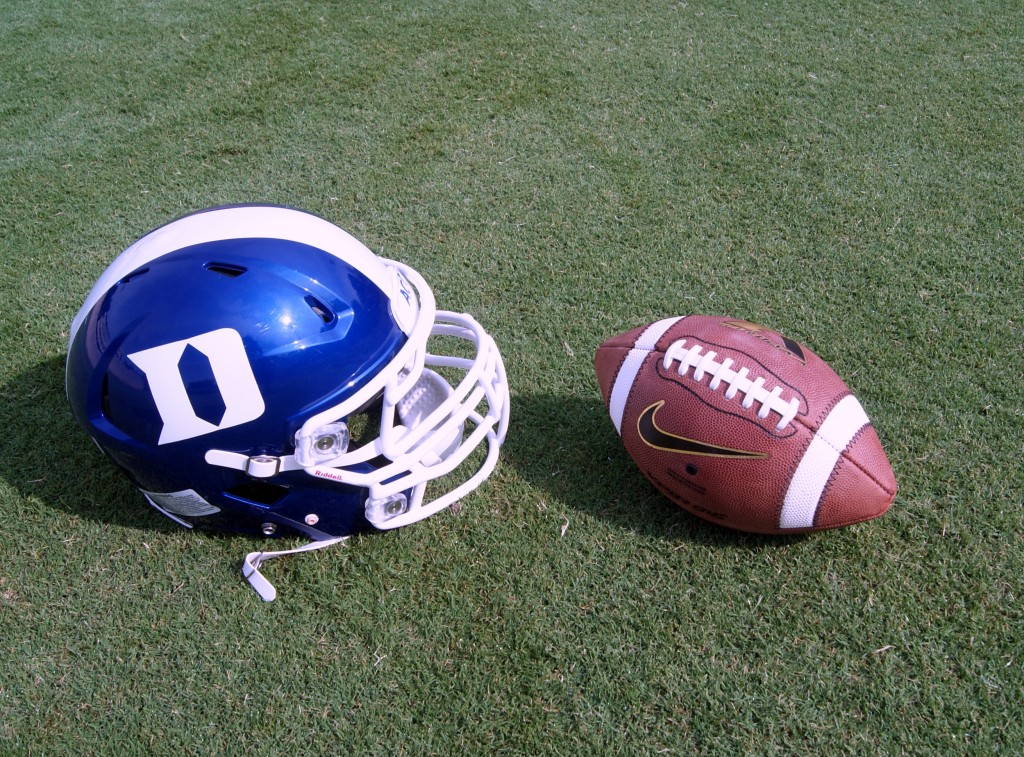 Friday Night Lights is back with updates on future Blue Devils and recruiting targets. Be sure and click the links to read articles from local media on the high school exploits of these young men.
Quarterback commit Quentin Harris completed 18 of 35 passes for 198 yards and two touchdowns in a losing effort as Taft School fell to Brunswick School 53-14. The two touchdown throws covered 16 and 30 yards. Harris also threw an interception in the game. Taft School is now 0-2 on the season.
Nyheim Hines rushed for 250 yards and three touchdowns on 35 carries as Garner defeated East Wake 33-21. Hines also threw a touchdown pass in the game. He was sick earlier in the day with a headache and dizziness, and had to be taken to see a doctor who cleared him to play.
Tight end Tyler Petite scored on a 26 yard touchdown reception as Campolindo defeated Dublin 45-14.
Wide receiver Flynn Nagel caught four touchdown passes as Lemont defeated Oak Forest 42-20. His four touchdowns covered 56, 20, 12 and six yards. Overall, the Duke commit finished with eight catches for 166 yards.
DePriest Turner threw two 4th Quarter touchdown passes to lead Murphy over Daphne 18-17. Turner has committed to Duke as a wide receiver. The linked articles' photo gallery includes a couple of photos of Turner in action.
Ruben Garnett rushed for 86 yards and four touchdowns on 10 carries as Aquinas defeated Mount de Sales 55-35.
Albert Funderburke carried the ball 24 times for 217 yards and three touchdowns as Sun Valley defeated Monroe 48-47 in a shootout. One of Funderburke's touchdown runs was for 88 yards.
Last weekend, T.J. Rahming recorded seven catches for 88 yards including the game winning 25 yard touchdown as McEachern defeated Lovejoy 7-3. Here is a video of Rahming's touchdown reception. Rahming has been invited to participate in the Army All American Bowl.
2016 wide receiver commit Scott Bracey suffered cramps on Friday night and was removed from the game in the 3rd Quarter. Benedictine defeated St. Christopher's 23-17.
2016 running back prospect Elijah Deveaux scored on a 19 yard run as Charlotte Christian blanked Liberty Christian 10-0.