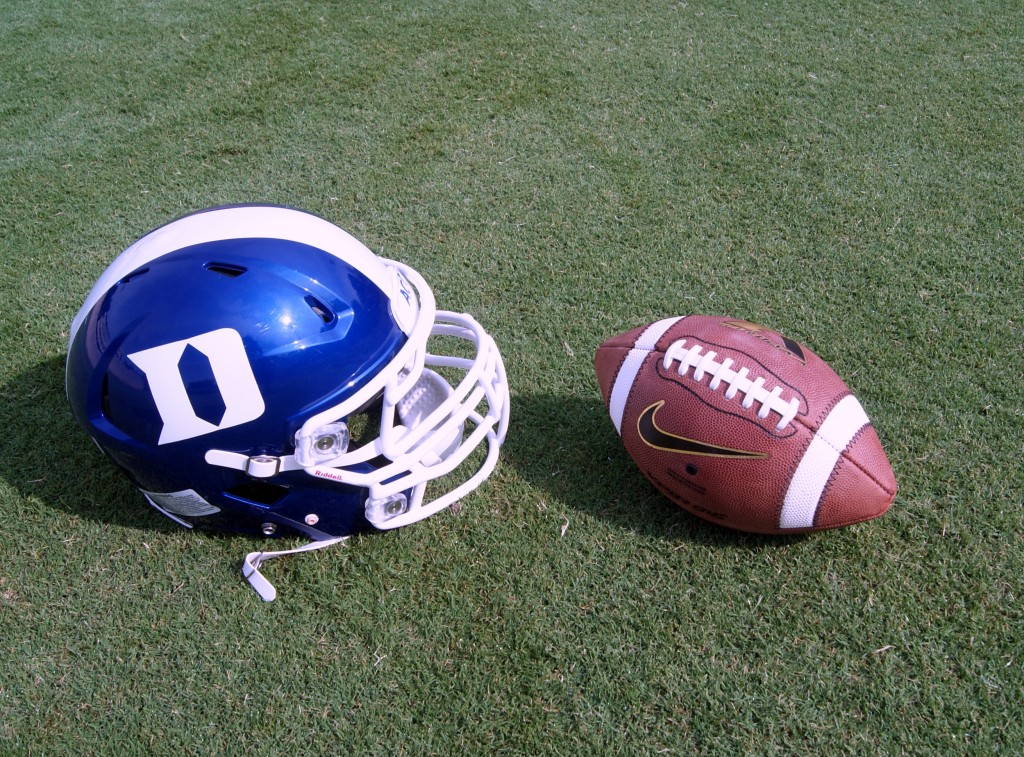 Another week of high school football is in the books and Blue Devil Nation is here with an update on the gridiron exploits of future Blue Devils as well as Duke recruiting targets. Friday Night Lights: 2014 Edition No. 6 commences with a look at the two 2016 commits:
After verbally committing to Duke on Friday afternoon, 2016 running back Elijah Deveaux rushed for 250 yards and three touchdowns on 21 carries Friday night as Charlotte Christian defeated Carolina Pride 62-19.
2016 wide receiver Scott Bracey caught a 44 yard touchdown pass as Benedictine defeated Bishop Ireton 29-26 on Saturday afternoon.
Moving on to future Blue Devils in the Class of 2015:
Wide receiver T.J. Rahming had three receptions for 102 yards and a touchdown as McEachern defeated North Cobb 48-28. Rahming's touchdown catch covered 43 yards. He also rushed three times for 41 yards.
Wide receiver Keyston Fuller caught a 74 yard touchdown pass in the 2nd quarter as Griffin defeated Mt. Zion-Jonesboro 41-16. Fuller was the game's leading receiver with three receptions for 81 yards.
Wide receiver Aaron Young returned a kick-off to the opponent's 48 yard line to setup the tying touchdown and Murrieta Valley went on to defeat Murrieta Mesa 50-47 in overtime.
Quarterback Quentin Harris threw two touchdown passes for 61 and nine yards, but Taft School fell to Choate 58-13. Harris completed 36 of 56 pass attempts for 309 yards, two touchdowns and an interception.
Top 2015 running back target Nyheim Hines ran for 147 yards and four touchdowns on 14 carries as Garner destroyed Clayton 63-10.
In the amazing performances category, 2015 running back target Albert Funderburke rushed for a Union County record 457 yards in Sun Valley's 74-58 win over Piedmont. Funderburke rushed for five touchdowns including two of 71 yards each. His other three touchdown runs covered 42, 35 and seven yards.