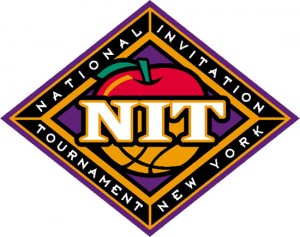 Duke (4-0) will face the Arizona State Sun Devils (4-0), on Wednesday Nov. 25, in the semi-finals of the NIT Season Tip-Off, at Madison Square Garden. The Sun Devils return three starters off of last season's 25 -10 team: senior point guard Derek Glasser, junior forward Rihards Kuksiks, and junior shooting guard Ty Abbott.
The big challenge for fourth year coach Herb Sendek will be replacing first team All American James Harden and first team All Pac-10 Jeff Pendergraph who are both now on NBA rosters. Harden and Pendergraph combined to average 34.6 points and 13.8 rebounds per game last year. That is a lot of productivity no longer available so Arizona State is a team which could struggle early this season.
Derek Glasser (6-1, 190) averaged 8.8 points with a 2.2:1 assists to turnover ratio as a junior. He does not possess blinding speed but he is a capable point guard who will execute Coach Sendek's game plan. Significantly, in his 102 game career, he has had 19 turnover free games. Glasser was named to the 2009 Pac-10 All-Tournament team by averaging 13.7 points, shooting 45.5 percent on three-pointers, and dishing out 12 assists against four turnovers during three tournament games. Glasser has dished out 18 assists with 8 turnovers so far this season.
Rihards Kuksiks (6-6, 205) is the third best returning three-point shooter in the nation. As a sophomore, he made 44.3 percent of his shots from behind the arc. Kuksiks averaged 10.3 points, 3.8 rebounds, and 1.6 assists per contest. He has started 47 games over the first two seasons of his career, including all 34 games last season. In Arizona State's most recent outing, against San Francisco, Kuksiks scored 27 points and shot 7-13 from behind the 3-point arc.
Ty Abbott (6-3, 207) had arthroscopic surgery on his right knee in the off-season and did not play in the Sun Devils opening game. However, he played in the first two games of the NIT Season Tip-Off averaging 9.5 points per game. The athletic wing started 65 of 69 games during his first two years as a Sun Devil. He averaged 7.1 points, 3.8 rebounds, and 1.5 assists per game last season. Abbott set an ASU freshmen record with 76 made three-point shots his first season. This season, in three games, Abbott is averaging 17.3 points per game and is 7-10 on 3-point attempts.
Additional experienced players include seniors Jerren Shipp (6-3, 220) and Eric Boateng (6-10, 245), and junior Jamelle McMillan (6-2, 180). In Arizona State's 52 – 49 victory over TCU, in their NIT 2nd Round game, Boateng was a huge factor setting career highs with 21 points and 12 rebounds.
Coach Sendek also has six freshmen on his roster and he has demonstrated a willingness to give freshmen significant playing time in previous seasons so those freshmen are a wildcard for the Sun Devils. If one or two step up with meaningful contributions, especially one of the big men, Arizona State could develop into a solid contender.
The keys to the game will be:
1. The Blue Devils must defend the three-point arc as the Sun Devils will attempt to score in bunches from the bonusphere. Kuksiks and Abbott will be looking to take over as Arizona State's primary scoring options, and both players like to launch shots from behind the three-point line.
2. On offense, the Blue Devils will need to execute their high-low offense so the big men can attack the basket aggressively. Duke has an advantage in experience and size and must force Arizona State to focus on post defense in order to take advantage of three-point shooters Scheyer, Singler, Smith, and Dawkins. Those four Blue Devils are shooting a combined 48.1 percent (39 – 81) from behind the 3-point line in Duke's first four games.
3. Who guards Kyle Singler? This will be the ubiquitous question all season for Duke's opponents. Singler is a sensational player who should be able to score from the outside and the inside from his natural small forward position. If the Sun Devils opt to play a lot of zone defense, look for the Blue Devils to attempt to shoot them out of it via a 3-point barrage.
Herb Sendek is experienced coaching against Duke from his days at the N.C. State helm so he will keep it interesting, but in the end, Duke has too much talent and experience for Arizona State to handle. Duke should advance to the Championship game without undue difficulty. Of course, in the sports world, nothing is guaranteed, which is why we play the game.