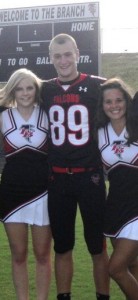 To many scouts, Will Monday is the top punter in the class of 2011 in the country. That's good news for Duke fans, as he's a solid commitment to the Blue Devils and was recently in Durham for the Alabama game. BDN caught up with Will shortly after his visit.
"The visit was a lot of fun. It wasn't really the game I was expecting, but it was a great atmosphere and it was great to catch up with the coaches, who I hadn't seen in awhile," Will said when describing his visit. "My parents came too and had a great time. We're really excited to get up there next year."
Over the summer, Will solidified his reputation as one of the best punters in the class, taking top honors out of 130 punters at the Kohl Punters' Camp in Wisconsin in July for the second year in a row. He has also won accolades at the invitation-only "Top 12" Chris Sailer Camp the past 2 summers. Scouts have called him "the most college-ready punter in the 2011 class." The Duke coaches expect Will to come in and compete with Alex King for the starting job right away next year.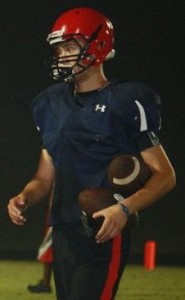 As expected, Will's senior year at Flowery Branch High School in Georgia is off to a perfect 4-0 start. "We have a strong defense and got a big win two weeks ago," Will said about his team, "the offense is slowly coming along with a new quarterback and I think by the 7th or 8th game they will be hitting all cylinders and roll into the playoffs. Individually, I've had an excellent start for my senior year and I just want to keep it going and help the team out with good field position and getting back to a state championship."
Will plans to take his official visit to Duke for the Boston College game in November, and has no other visits scheduled for the fall. Highlights of Will's junior year can be viewed here.