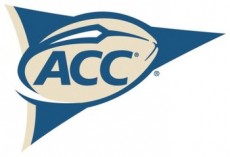 Summer is a time when ACC fans start to think of their teams college football prospects for the upcoming season.  Back in the day, fans would anxiously await the many college football preview magazines which hit newsstands in early June.  Now, we have the web to keep us company as well.  BDN takes an early look ahead and shares some early thoughts.
ACC partners with ESPN, ACC Network, ABC
Several early season listings were made today and  ESPN will air five Thursday night games during the season featuring ACC teams, all with 8 pm kickoffs,  beginning with NC State at Cincinnati (Sept. 22) and including Virginia at Miami (Oct.; 22), Florida State at Boston College (Nov. 3), Virginia Tech at Georgia Tech (Nov. 10) and North Carolina at Virginia Tech (Nov. 17).  The ESPN schedule features a minimum of 16 televised games in the first three weeks of the season.  The ACC will have two syndicated packages produced by the ACC Network this fall. As in the past, the ACC Network will produce a game of the week which will actually expand to the opening week of the season, debuting with Appalachian State at Virginia Tech on Sept. 3.New to this year will be the addition of a second ACC Network production which will air on the Regional Sports Networks throughout the ACC footprint. This package will debut with James Madison at North Carolina on Sept. 3 and features a doubleheader on Sept. 17 beginning with Kansas at Georgia Tech (12:30 pm), and concluding with Arkansas State at Virginia Tech (4 pm). Additionally, ESPNU, which is available in 73 million homes nationwide, will televise four ACC games in the first three weeks of the season, including Northwestern at Boston College (Sept. 3, Noon); Louisiana Monroe at Florida State (Sept. 3, 3:30 pm); Stanford at Duke (Sept. 10, 3:30 pm); and Virginia at North Carolina (Sept. 17, 3:30 pm). Finally, nine ACC games will be video streamed over ESPN's web-streaming platform of ESPN3.com which is now available in 70 million homes, making telecasts of all of the Conference's home games in the first three weeks of the season available to a national audience.
Seminoles return to the top
It's already clear that Florida State appears to be the ACC's best, at lease on paper where they return a good 16 starters from a team that showed signs of the glory years.  The Noles must replace departed quarterback Christian Ponder, but EJ Manuel should be able to step into the role.  The once proud program will rank in the pre season national top ten but bare in mind that they have won 10 or more games just one time since 2001.
Hokie rebuilding aided by easier schedule
With 14 starters back, the word rebuilding may seem odd, but the Hokies must replace several key starters.  Virginia Tech has been the ACC's most consistent program where they average 10 wins this decade.  Appalachian State, East Carolina, Arkansas State and Marshall make up their out of league schedule and it is manageable and designed for a quick start while they seek replacements at said key positions.
But no out of conference schedule is easier than that of the Wolfpack
Talk about a feast of so-so football teams, the Pack opens with Liberty, then face South Alabama, Central Michigan.  Their tough one is at Cincinnati.  It must be nice to have three wins before the ball is even kicked off for the 2012 season.
Mark your calendar for September 17th -- ACC redemption?
The Atlantic Coast Conference has been down in football in recent years where teams have all been just outside the national spotlight.  On September 17th, that could all change with some timely wins.  Expect Clemson to defeat the defending national champions the Auburn Tigers that weekend.  The southern most Tigers are rebuilding and the norther Tigers are primed to pull off a win at home.
The big game of the weekend will be Oklahoma at Florida State.  The pre season ACC pick will take on the likely number one ranked team in the country.  If that game is 1-A, then 1-B is Ohio State at Miami in another game where the ACC could reap the rewards of an upset.  The Sooners are loaded and the popular pick early amongst prognosticators while Miami breaks in a new coach and system?
Two early conference games the same weekend feature Virginia travelling to North Carolina and Duke to Boston College.  Both games will provde an early gauge as to the teams strength.  So, grab your favorite beverage, make sure the lawn is mowed and turn the ringer off the phone that day and enjoy the best weekend of football of the season.
Other big name teams on the slate
If Oklahoma is the best out of conference opponent, then Stanford is next and they visit Duke the second weekend of the season.  Fans get a chance to watch Andre Luck and the Blue Devils will need more than luck to knock off a top five team.  Notre Dame plays both Boston College and Maryland.
Puffs
There are plenty of powder puffs coming into play your ACC teams as well.  Bethune-Cookman, Lousiana-Monroe, Wofford, Towson, Liberty, Arkansas State, Garner Webb are but a few of the pre calculated sacrificial lambs.
As always, ACC is hard to forecast
Florida State is the pick in the Atlantic Division, but the picture muddles from there.  Boston College returns 11 starters and they always finish better than most think.  They have some decent offensive weapons returning but must replace key defenders.  Maryland is going in a new direction under coach Randy Edsall but they do so with 13 starters.  Clemson is in need of a signal caller, but they have 16 starters to work with and a lot back on the offensive side of the ball.  N.C. State is a popular early pick for the second spot, along with Clemson.  The Pack must replace Russell Wilson but the cupboard is not bare with 15 starters returning.  Wake Forest hopes to bounce back from a down season with the majority of their team back.
The Coastal Division still has the Hokies at the top but they are not a clear cut choice by any means.  UNC faces some major retooling but has talent per their spring reports, while Virginia welcomes back 19 starters for the London era.  Georgia Tech generally does well when flying under the radar and that is the case going into the season.  Miami is ready to springboard to the top but it may not come in year one under Al Golden but with Jacoby Harris back, who knows for sure.  Duke is looking fo some defense in Durham, but the offense looks poised to be the best in the Cutcliffe era.
As summer rolls in, we'll take a more in depth look at ACC Football but until then, ponder your teams schedule and gear up with hope for every team is undefeated until September the 1st.