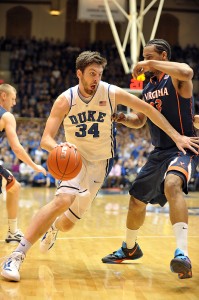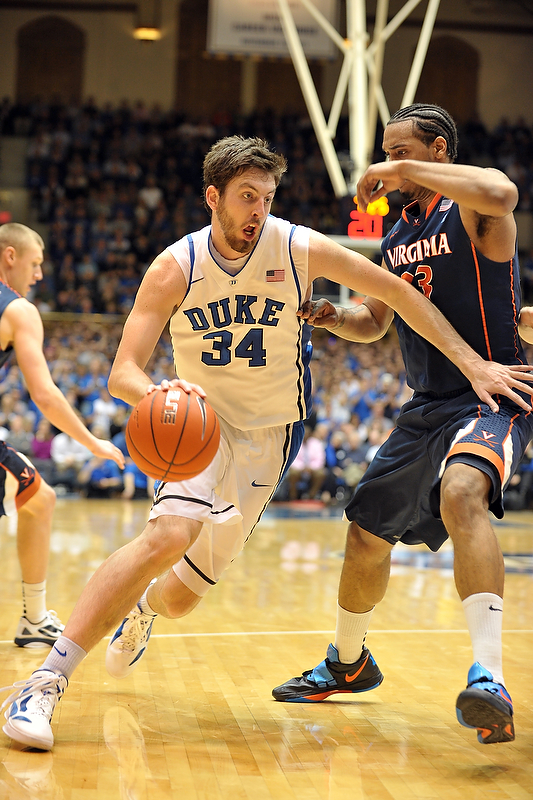 DURHAM, N.C. – Duke, in conjunction with the Atlantic Coast Conference, released its entire 2012-13 men's basketball schedule on Monday. All 31 games on the regular season schedule will be televised with 22 contests appearing on the ESPN family of networks.
The Blue Devils, with 10 letterwinners and seven players with starting experience returning from last year's team that finished 27-7 overall and 13-3 in the ACC, face another challenging schedule in 2012-13 with 11 contests against NCAA Tournament teams from a season ago.
Duke opens the season on Friday, Nov. 9 at 7 p.m. against Georgia State on ESPNU. The Blue Devils then travel to the Georgia Dome in Atlanta to square off against defending national champion Kentucky in the Champions Classic on Tuesday, Nov. 13 (9:30 p.m. – ESPN).
Coach K's group will also compete in the Battle 4 Atlantis in Nassau, Bahamas for the first time this season. Duke will play Florida Gulf Coast at Cameron Indoor Stadium on Nov. 18 in the event before heading to the Bahamas for a Nov. 22 matchup with Minnesota. The Blue Devils' second round contest will be against either Memphis or VCU with Louisville, Missouri, Northern Iowa and Stanford comprising the other half of the bracket. The championship game of the Battle 4 Atlantis is slated for Saturday, Nov. 24 with AXS.tv and NBC Sports covering all the action.
For the second straight year, Duke faces Ohio State in the ACC/Big Ten Challenge with the Buckeyes coming to Durham for a Wednesday, Nov. 28 tilt (9:30 p.m. – ESPN). The Blue Devils' other remaining non-conference home games including Delaware (Dec. 1), Cornell (Dec. 19), Elon (Dec. 20) and Santa Clara (Dec. 29).
Duke also has neutral site non-conference dates with Temple on Dec. 8 at the Izod Center in East Rutherford, N.J. and Davidson on Jan. 2 at Time Warner Cable Arena in Charlotte.
Duke's ACC slate starts on Saturday, Jan. 5 at Cameron Indoor Stadium against Wake Forest. The Blue Devils will also welcome Clemson (Jan. 8), Georgia Tech (Jan. 17), Maryland (Jan. 26), N.C. State (Feb. 7), North Carolina (Feb. 13), Boston College (Feb. 24), Miami (March 2) and Virginia Tech (March 5) as part of their 18-game conference schedule.
Conference road games in 2013 feature trips to N.C. State (Jan. 12), Miami (Jan. 23), Wake Forest (Jan. 30), Florida State (Feb. 2), Boston College (Feb. 10), Maryland (Feb. 16), Virginia Tech (Feb. 21), Virginia (Feb. 28) and North Carolina (March 9) for the Blue Devils. The regular season finale at North Carolina will be the site of ESPN's College Gameday.
The 2013 ACC Tournament will be March 14-17 at the Greensboro Coliseum. Duke has won eight ACC regular season championships and 10 of the last 15 ACC Tournament titles. The Blue Devils have compiled an impressive 192-48 league record over the past 15 seasons, with a 36-5 mark in the ACC Tournament.
Duke opens the 2012-13 preseason on Oct. 19 with Countdown to Craziness. The Blue Devils will then play Western Washington (Oct. 27) and Winston-Salem State (Nov. 1) in exhibition games prior to the start of the regular season.