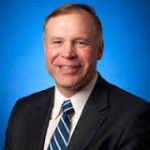 This past Monday on an overcast day the 2014 Duke Football team took to the field for their first scrimmage of the season.  Just two plays in, All ACC Linebacker Kelby Brown sat on the field in what was to become an emotional moment far too early in the young season.  It took a bit for everybody to realize that Brown seemingly knew what had happened and the seriousness of the injury as the trainer approached.  Not long after that Duke Quarterback Anthony Boone walked over and at that time the drizzle from a hot and humid day unkindly added to the scenario.  That fear was later realized when Brown, the Duke Quarterback or Mike Linebacker on the defense had torn his ACL and would miss the season.  Before the play happened there was a lot of momentum and positive vibes coming before the scrimmage took place and for good reason in that these Blue Devils who return many of their key players were the defending Coastal Division Champions.  In the days to follow, there was plenty of depression among the fan base and likely the team.  In the post scrimmage, it was clear that the injury was more or less known about which made for some predictably short answers from Duke Head Coach David Cutcliffe.  Yesterday, the Duke SID Art Chase had to cancel slated conversations with Offensive and Defensive Coordinators Scottie Montgomery and Jim Knowles but today, the two addressed the media where Kelby Browns untimely injury was discussed.  Knowles admitted quickly that the entire Duke Defense was knocked back and that the injury was indeed very emotional for them and the Brown family.  But there was also plenty of reason for Duke fans to feel good moving forward as well for during his interview Knowles addressed several issues from adjustments on his side of the ball to how winning and seeing plans in action work has helped maintain confidence in the team.
Jim Knowles on Kelby Browns injury -
It's a very emotional time for all of us, I was just over this morning visiting Kelby in the hospital and he's alive and well. But I think in terms of our defense there certainly were shock waves and you need to acknowledge that which I did. We have a guy in David Helton who has as much experience as Kelby and he's made a lot of tackles and a lot of plays. We immediately moved Helton to the "Mike LB." position, which is the quarterback of the defense and we're going to be okay and he's going to step up and understands what is needed. We have C.J. France who has a lot of snaps and Chris Holmes and we like our freshman too, Xavier Carmichael who is a candidate for the "Will LB." position. We'll us creative packaging with Jeremy Cash and Dwayne Norman, so we'll make up for that finding different ways of production at the "Will LB," position.
I questioned him on who would step up and the fact that Jeremy Cash had really been vocal in the practice -
Jeremy Cash for sure is a guy our entire defense looks to and he was very involved even before Kelby Brown's injury. He's vocal and his play last year helped elevate our defense to a new level. So Jeremy will take over a bigger piece of it and then David Helton is a guy who will have to take on more on defense. David has performed very well and kind of being in the shadows because Kelby who had been great. So this is a chance for him to assume a greater role. Jeremy and he's has come a long ways in his life and he's learned to be a part of Duke Gang. He's now helping others and he's always been energetic and a high volume kind of guy.
On developing depth along the defensive front -
It's great. You've got Dez Johnson and Jonathan Jones and Kyler Brown who is just a natural at defensive end. And did you see Britton Grier's pass rush the other day? I mean he is a real threat. We are comfortable with any one of those five guys to play. Carlos Wray and Jamal Bruce, Jamal Wallace and (Mike) Ramsey, there are guys who can play. Ramsey hasn't played yet because he redshirted but we have confidence there. We'll play a lot of guys and you know how fast the game goes where the big guys get winded faster than those skinny guys, but if we keep rolling them in we think it will be a big plus for our defense. (Knowles added that it is too early to see which freshman will redshirt.)
Knowles reaction to the  scrimmage held Monday  -
I would grade us a B or B minus that day. We started out playing very well. It was outdoors, humid and hot but I don't think we responded as well as we'll need to respond moving forward. Our offense when it gets going is one of the fastest in the country, so we need to respond better to that but overall the effort tis better than
I questioned Knowles in adjustments mad in the bye week after the Troy game last season and it leading to several consecutive wins and if making adjustments became easier once players had seen success and if that would help with Brown's absence -
Absolutely. We have great kids and great fans and everybody wants to have faith. But faith without works is dead right? People started to say hey, this works and they start to become true believers and then you can operate for that. It's a very Catch 22, because as you said, you need that success for people to truly believe. You know, they want to believe but it takes time and then when you see things start to work I think the light bulb gets completely turned on so now we have to pick up where we left off and keep developing that confidence.
Knowles addressed two questions concerning the young Duke secondary where second year freshman could play key roles (I ran his answers together) -
You have to be careful expecting them to be Ross Cockrell right now. They're still only second year players and have played on some of the biggest stages in the country right now, but you have to be careful not to throw too much on them and over complicate things. I look for them learning knowledge of the system, so they have to know the basics and adjustments. There is so much unpredictability in today's game so you can go from an empty formation to motion back in to a read option, there are so many intangibles. So you are looking at their athletic ability and to put them in situations in practice to create tremendous competition. You look to see how they will compete on the next play after getting beat. The next play is the one that counts. And in taking a look at our true freshman at that position, I think they're in the same mold. I mean they're really showing up in practice.
In closing, it sounds as if the team is moving forward and that the adjustments have been made and would continue.  Duke will try to make up for their All Conference linebackers loss by committee rather than individually moving forward and they fully expect and are fortunate to have another very experienced linebacker in David Helton to ease the loss of Brown.
Up next at Blue Devil Nation - Thoughts from Duke OC Scottie Montgomery