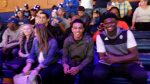 The Duke Men's Basketball staff led by HOF coach Mike Krzyzewski will be out in force the rest of the month.  The reason is that this time of year are the most important days in recruiting.  The dead period ended today with concern to live views and that means planning and travel miles for weeks to come.
The Blue Devils staff will be in Spartanburg, South Carolina at the Adidas Gauntlet Finale  to watch the likes of sensational dunk artist Zion Williamson and others. Williamson is playing in his backyard to what will be standing room only crowds.  They will also take the 2.5 hour drive south for the Nike Peach Jam.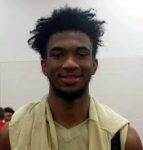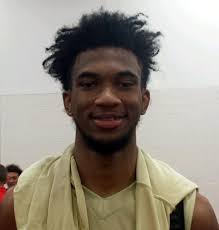 The Peach Jam will be especially loaded for the Blue Devils.  It all starts with the nations top prospect Marvin Bagley III, who is expected to visit Duke shortly after the event ends.  Bagley lists Arizona, Duke, Kansas, Kentucky, UCLA and USC as his finalist.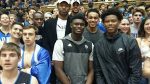 Duke has long been recruiting other stellar players as well including Cameron Reddish.  Coming off his duties with Team USA, Reddish and his teammates will need to win a play in game.  Reddish is a gifted, long prospect who is in the cross hairs of Duke and Kentucky,
Then there is the watch for a point guard where Duke is in the running for the two best.  Tre Jones is the brother of Tyus Jones and he exploded early on this season.  And then there is Darrius Garland who has been ranked at the top and had the Blue Devils interest for a good while.
And let us not forget RJ  Barrett who led Canada to a win over Team USA recently.  The versatile and talented prospect is expect to reclassify and he is a major Duke target.
There are many other Duke prospects which we discuss on our members message  board as well.  Duke will also be checking out the likes of 2019 prospects which include PG Cole Anthony, but the emphasis will be heavily on the 2018 young men where Duke has yet to land anyone in the class.
Duke will be facing major losses after the season and could go after as many as six players to fill the void.  Stay tuned for more as the week progresses and reports from both major events.