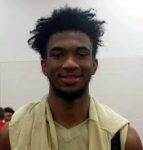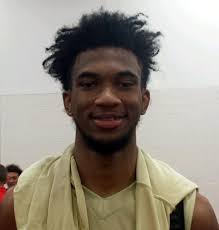 Marvin Bagkey III will make not only his college decision but let the nation know if he will reclassify and come out this season tomorrow evening.
Duke has been recruiting Bagley hard of late and working with him as best they can with the process.
Bagley visited family in Durham, N.C. after the Nike Peach Jam event.  He later took visits to UCLA and USC and those are the three schools most feel lead for his service.
The outstanding prospect is a dominant basketball player who is a sure fire bet to go pro after a single season.  His abilities in the class room has made it possible to head to college a year early.
The word is out that he will make his decision live on ESPN at 11 EST on Monday evening.  Although, there has been no official word as of yet from the Bagley family via social media.
Marvin Bagley III will announce college decision tomorrow night on the 11 pm. @SportsCenter. Where will he go -- and will he reclassify?

— Jeff Goodman (@GoodmanESPN) August 13, 2017