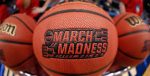 Duke Basketball head coach Mike Krzyzewski  met with the media to discuss his Duke Basketball team.
COACH KRZYZEWSKI: Yeah, well, obviously we're excited to be here. Pittsburgh is a great town to be in. My -- reminds me of my home town, Chicago. And, yeah, I used to come to this part of the country when I was a little kid quite a bit because my mom was born right near Uniontown in a little cool mining town called Keisterville. So it brings back some really good memories.
Our team is healthy. I know you don't want to hear about me and my childhood. But shame on you for not wanting to hear that, by the way. Our team's healthy. We're excited. Obviously, we're going to play a very explosive offensive team coached by a guy who has not just coached a team, but has built a program. And, Iona has a great basketball tradition that I'm well, well aware of since my days of coaching at Army. Any questions?
Q. You just mentioned Iona's tradition. Obviously, we think of Jim Valvano as the foundation of NC State but you guys had five years of battles there. What role does Iona play in the Valvano legacy. What is the strongest memory of those days?
COACH KRZYZEWSKI: It's a huge part of his legacy, because, you know, he got Jeff Ruland and Vickers, and these guys to go there, and I think one of the biggest -- could be the biggest win they've had was against Louisville in the Garden, which propelled them. And they were the talk of the town, once he got it done.
And we used to -- we didn't battle for five years, but we battled a few years and I bring my team with a guy named Gary Winton, 6'4", really strong guy battling Ruland. And he had the upper hand, but he -- that's where he started. I mean, it's -- but he wasn't the first guy there. You know, there was a tradition for basketball before, but then he took it to another level.
Q. Apologize, a little off topic but "Pistol Pete" Maravich was born down the river and spent some earlier years here. I wonder if the name Pistol Pete invokes any interaction?
COACH KRZYZEWSKI: Yeah. That's during my time and every kid wanted to be him. Imagine if there was a three-point shot, there would be no records that would ever -- his records would be even further. Just magical with the ball, and, to me, people talk about a guy going into a zone and being able to -- he was in a zone all of the time. You know, he was probably the most entertaining player to watch on a collegiate level that I've ever seen. It's just magical. And if TV and everything was what it is today then, you know, it would be -- he would have the top ratings.
And actually the year after I graduated Army beat him. Jimmy Oxley, my buddy's senior year, but again, it -- you smile. Kids today should see his videos and just how good he was handling the ball. Not necessarily all of his shot selection.
Q. Mike, I had a question for you about coaching staff assembly, how you assemble your staff largely from within. The first question is, I know you've been with Coach Capel for a while. But the three younger assistants, what stood out about them quality-wise that made you want to put them on your bench with you.
And then the second part of that would be, beyond knowing the program, knowing the conference, how important is it to have guys on your staff that know the conference as well?
COACH KRZYZEWSKI: Well, it's knowing your environment, and once I knew -- this is a long time ago, that I'm going to be at Duke, that I don't want to go anywhere else, entertain a pro thing, a couple times, but no collegiate job ever interested me, I felt that our environment was different. Whether it's best or whatever, Duke. I didn't go to Duke. So someone who can feel Duke, feel what it is to be a freshman there, coming in and knowing me. There's something about institutional memory in any business, and my memory is not the best.
And so sometimes I'll say, remember when we did this? And each of my guys -- I only wanted to -- Mike Brey was the last guy that was not one of my former players and that was a while ago. I wanted guys who I thought were students of the game and were captains. They were leaders, and then that's helped maintain a relationship with our former players, too. Because they not only, you know, refer to me because I was their coach, their teammates, or a guy that helped recruit them from the staff. And it's created a really great environment for us. I think -- did I answer most --
Q. Is there any quality that stands out about John or Nolan?
COACH KRZYZEWSKI: They are great teachers. You know? They feel -- all of those guys feel the game. They have a great feel for the game. All of my guys -- well, Jeff has been a head coach. All of my guys will be really good head coaches as the guys who have been with me before, Wojo, Chris, Tommy, Johnny, these guys.
Q. To your point about what you just said about making the decision to stay at Duke, Danny Hurley was in here earlier, asked about hearing his name. How do you decide and evaluate about whether the grass is greener, whether you should stay or go?
COACH KRZYZEWSKI: Yeah. I think, one, can you understand where you're at and the people that you have to compete against. They bring out the best in you. Our conference does that, our nonconference schedule. You're going to learn a lot. You're going to learn a lot. And then do you go then to a lower division 1 or mid-division 1, or do you try to skip that step and wait for an opportunity to get something in a power conference, or --
But I always tell them. Follow your heart. Just, you know, use your head while you're following it. And then I'll support them whatever -- you know, whatever they want to do.
Q. I'm just curious, earlier you said your grandmother was in Uniontown?
COACH KRZYZEWSKI: My mom.
Q. Your mom?
COACH KRZYZEWSKI: Yeah. Keisterville.
Q. Keisterville. Did you have a lot of family?
COACH KRZYZEWSKI: Yeah. There's still some there. I haven't seen them for a long time. But when I was a kid, we used to take a car trip from Chicago to Keisterville, and that was a big thing. I don't know how big it would be for my grandkids now, but I would hope it would still be nice.
Q. And do you think you have a chance to maybe go down there while you're --
COACH KRZYZEWSKI: No. I won't be able to do that. Yeah. There's no time. Because we have press conferences and things like that.
Q. Mike, you play some zone, some man. Earlier in the year and a few weeks ago, you went pretty much exclusively in the zone. Do you remember what it was exactly that made you say, hey, we got to go exclusively to zone at this point?
COACH KRZYZEWSKI: We're all, I think, getting to know our team. That's a big thing throughout the year. You're trying to squeeze a lot in in a seven-month period or so. And the movements, the foot movements and how we got wider playing man, really helped us in playing zone.
And then our -- your top seven guys, four of them are big guys. And when we subbed, it -- we got all of our big guys away from the basket. And so we said, can we -- now that we have the good lateral movement, let's teach this as our primary D. We still do man. We haven't shown it, but we're prepared to play man. But our movements are better.
And, you know, for whatever reason, probably somebody who has known this, both man and zone before me, would understand this, but we don't talk as well as a team in man. You know, I communicate. You know, I think we think too much of our individual assignment. Whereas in zone, we really talk well or, we talk better. We didn't really talk well in the ACC Tournament and our movement wasn't as good.
But overall, our communication is just really at a much different level, and, you know, if you're communicating, you have a better chance to be one. And so that's how we got here, and we're a good defensive team. And we're trying to get better and trying to look at other things that we can do in the zone that can produce tempo for us, and --
Q. Do you remember the first game you went full zone?
COACH KRZYZEWSKI: No. I don't. It probably should have been an epiphany right? Possibly when Marvin was out. Yeah. And then we put Grayson back on top and we put Trevon back there. But we're -- we stuck with the zone.
Q. Mike, what do you think about the two freshman, two talented freshman here, and how they've handled their celebrity?
COACH KRZYZEWSKI: There are more than two talented freshmen here because I coach more than two.
Q. That's true. But the two big celebrities in Marvin Bagley and --
COACH KRZYZEWSKI: You though, I haven't really looked at another team, except Iona. You know, I know Trae. We looked at him. We're impressed with him. But to me, I'd rather just talk about Iona, and if we're fortunate enough to -- and my guys, if we're fortunate enough to play Oklahoma, then I'll talk forever about it.
Q. Let me just ask you then, what do you think about how Marvin's handled all of the celebrity, all of the fans, all of that stuff, and is that something where freshmen have gotten better at that?
COACH KRZYZEWSKI: Yeah. Well he -- well, they're thrown into it sooner. And they handle it better if everybody on their team handles it well. So, our guys have handled it well. Because Wendell Carter is a very good player. You know? Gary Trent for the start of the ACC especially January is shooting -- he's the leading three-point shooter in the ACC.
So, those guys know that they are good players. They also know that Marvin is a special talent, and Marvin's a good guy, you know? So he's a team guy. So that's helped tremendously. But the other guys have really good ego, and Grayson being one of the key guys -- because an upper classman, unless they're pretty solid guy, they could say, hey, what about me? And Grayson has never done that.
Q. Just to follow up on your familiarity with Iona and that part of the world.
COACH KRZYZEWSKI: Yeah.
Q. What is it about that place that makes it such fertile ground for basketball?
COACH KRZYZEWSKI: Well, it's a really good school in New Rochelle. It's a beautiful campus, and they -- they attract really good students -- they attract good people. And they've had this rich basketball tradition from McDermott -- I mean, one of the guys who is teacher at Duke, Jerry Welsh, coached there. Pat Kennedy, Gary Brokaw. I mean, you're talking about a history of outstanding coaches, and Tim's the latest one to carry that on. They have great -- really, for a program, just a basketball school, a smaller school, they have such a rich basketball tradition.
Q. When you see a program in the ACC like Pitt have Jamie Dixon leave and two years later fires Kevin Stallings, how much does that raise your eyebrows around the coaching fraternity and when you see that kind of turnover in a fellow program especially ACC? Would you advise one of your coaches or assistants about that job?
COACH KRZYZEWSKI: I would not like to talk specifically about advising my assistant. Nothing surprises you in our world, or should, because things can turn over so quickly. Recruiting and -- the rapidity of high-level recruiting, puts you in a position to fall short easier because you don't have your guys as long.
And with the amazing number of transfers that take place -- you know, the biggest one-and-done is the grad transfer, people talk about one-and-done. Well, if you compared numbers, it's not even close with kids from high school that go one-and-done, and the grad transfers. And as a result, programs can change quickly, quickly. And so it doesn't surprise me.
You know, the programs that have been able to keep it going year after year, probably have great support from -- they probably have continuity in A.D.s and presidents. I think that's another thing to look at in changing, because even the lower division 1 programs or mid-division 1 programs, you have sometimes A.D.s who are looking to climb. And where they might -- the older days, you might stick with somebody. Well, you haven't been to the NCAA Tournament in eight years, but you have a great -- I'm not sure I want to be here for eight years as an A.D. You know what I mean?
So if that team goes to the NCAA, boom, that -- they are part of that rocket, you know, that takes them to another place. So, there's more chance for change right now than even ten years ago, by far. So, it doesn't surprise me.
Q. You mentioned the grad transfers in Iona. Coach Cluess was out here before saying he built his team a lot through transfer, grad transfers, and he can't recruit McDonald's All-Americans. Can you speak to how coaches adapt their recruiting philosophy at the school they're at. You're going about it one way, Tim's doing it another way. If you were the coach at Iona, would you do what he's doing?
COACH KRZYZEWSKI: I would -- if you go every year to the NCAA Tournament, he's doing something really good. I -- how you all adapt -- I mean, how people adapt, is part of how you maintain success. I mean, I have to adapt. You know, I've been coaching for 43 years. I better adapt to how I deal with the kids I coach.
And so good leaders stick with good fundamental values while they adapt to the current environment of how to, you know, how to be successful and he's done that. And really, the grad transfer thing is a huge thing. That's -- I think that's been something that really hasn't been written about, the impact of the grad transfer, because -- and they've done a really good job of it. And just transfers in general.
And then we'll see where that goes depending on how legislation goes with that. But then that will -- that would be interesting if that changes. Then you are really going to see rapidity of change, big time, big time.
Q. In 1997, Coppin State as a 15 seed won here. That's pretty rare. People still talk about that here. It's so rare that now it's happened in the last four --
COACH KRZYZEWSKI: Yeah, we've been one of them.
Q. How do you see that gap --
COACH KRZYZEWSKI: Are you trying to ease yourself in there?
Q. How do you see the gap close from 25 years ago to where we are now?
COACH KRZYZEWSKI: Based on exactly what we're talking about. If you can have 22-, 23-, and 24-year-olds playing against 19-year-olds, that can happen. I mean, that's what happened. And good coaching. When we lost to Mercer, their team that won together over 90 games together, they were -- they have one of the better coaches in the country, and they are 22, 23 years old. They know how to play. And they're tough. They're men.
And that's what's -- there's more chance of that happening. You know? It's -- you know, now in Coppin State, that was less of a chance during that time, but right now there's a chance that that can happen at any time.
Q. You all are in top 10 defense right now?
COACH KRZYZEWSKI: Thanks.
Q. According to many rankings?
COACH KRZYZEWSKI: I'm sorry we didn't hit your heart, but --
Q. What do you think changed for you all from whatever -- the middle of the season or beginning, whatever it is that helped prepare you all to where you are now?
COACH KRZYZEWSKI: Yeah. I just think we've gotten to know each other better, and we've stayed healthy. Marvin was out for four games. And we've kept growing; we've gotten better. You know, we -- throughout the whole year, we've gotten better to right now we're the best that we have been all year, even though we didn't play really good 34 minutes against North Carolina.
We're a good team right now. And I love that. That means that our kids have bought in throughout, and they've made each other better throughout.
Q. Coach, you mentioned the impact of graduate transfers, I wanted to ask about those 19-year-olds that you mentioned. Is there a common thread you look at when you see a guy like Marvin or even other guys in this city this weekend, like Trae Young or Collin Sexton, that help them, you know, acclimate to college ball so quickly. What kind of stands out when you look at guys like that?
COACH KRZYZEWSKI: Well, their talent and their drive and their work ethic, they know that they have it. And then when they come into your program, are they going to give "it" to you to develop. And in our cases, the guys who have come in have done that. So they're -- you wish you could coach them longer. You're not ever going to coach them to the level that they will be at but can you get them to a very high level where they can be successful in this environment.
And but like in Marvin's case, I can't speak to the other youngsters -- Marvin, Wendell and all of these guys have been great kids for us, and they're not going to be really good all of the time because of transitions that they have to make and they are called upon to do it every day. But overall, they've been really good to work with. So you look for attitude along with that. Will they give themselves up to be taught? Will they listen, or are they stuck in their ways? And I can speak for Marvin, he's a good student of the game, and he's been a real pleasure to coach.
Q. As a quick follow-up to the transfer conversation, now there's talk about potentially transferring with immediate eligibility if you hit a certain grade point average. What are your thoughts on that? Because there's the unintended consequence of maybe coaches trying to not get their players to get to that grade point average?
COACH KRZYZEWSKI: You bring up a great point. In any rule there's going to be people trying to get around it. And so the people who are making the rule should understand that there are already people trying to break the rule that they are trying to make. And, therefore, is the rule a good rule because you're going to have to deal with how people try to take advantage of it.
So the transfer thing is a complex issue. It's a complex issue, and I don't envy the people making the decisions. But, you know, ask them that question before they put it out. Because that's what you have to consider, like how can people -- how will people try to stay within the rules but maneuver? You know? Will you put your kids in harder courses or -- I don't know.
Would you -- if there's a way of getting around it, somebody will figure it out. That's why when people are amazed when something happens that's wrong. How does that happen? It happens all of the time. People are always trying to get around things. I think that's one of the really tough issues facing, you know, the NCAA. But -- and the biggest issue is, your definition of amateurism and what can be done for the kids before you get them to make sure that what you don't know or cannot know doesn't hurt you when they are with you, you know? And can we help those kids a little bit. Not a little bit better but a lot better in doing that.
My team -- don't I practice at 1:15. Yeah, I got to get the heck out of here, right? As important as you are, I would like to take care of my 40 minutes. We're on at 1:15, right? Yeah, I'm late. Thank you.