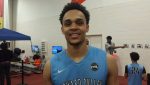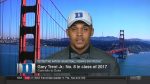 One of the nation's top sharpshooters, Gary Trent Jr. also known as G-Money, selected the Duke Blue Devils on ESPNU over Michigan State and UCLA.  Trent is a fill it up offensive standout who some say is a basket waiting to happen.
''At Duke it's the brotherhood there and Coach K showing me the things that I can do there.  With Coach K, everything is top of the line,'' said Trent before donning a Duke cap.    He continued, "He wants me to come in and be who I am. He wants me to play my game. He wants my ego. Bring my whole package with me and be ready to play."
Trent Jr. joins Alex O'Connell in a two-man class thus far in the early campaign.  Much like other Duke players past, he had a strong connection  to USA Basketball.  He also played AAU Basketball for Howard Pulley which produced Tyus Jones and has another Duke prospect for one season from now in Tre Jones.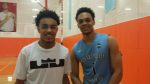 The second player to be for Duke a season from now, visited Duke in an official capacity for Countdown to Craziness.  There, he joined his good friend Wendell Carter, who will be making his decision any day now as well.
The two could form yet another package deal for Duke and they will not stop recruiting there, for they're in hot pursuit of Coleman, Kevin Knox and Mohamed Bamba.  Both Trent Jr. and Carter Jr. sported Duke caps on their visit.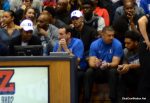 Trent is a consensus top ten or better pick and stands 6-5 weighing in at a legitimate 200 pounds.  He has a knack for scoring and opening the ga me up for teammates as teams concentrate on him.
As good as Trent is today, his game is still evolving where he hopes to become a triple threat player.  He has a good first step and can finish with both hands around the basket.  Also worth noting is that he is the son of Gary Trent, who had a successful NBA career.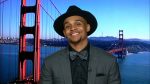 Trent is a high-octane scorer with a tough mentality.  I have seen his work ethic up close and personal on the Nile EYBL Circuit where he drills in between games instead of socializing.  During the games he scores the ball in a variety of ways, but may be best off the dribble at this stage in his career.  He also has the tools to become a good lock down defender with some more coaching and work.