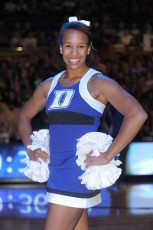 It's another Monday morning and that means a new edition of Watzone's Monday Musings.  I'm a little upset that I will not make it to New York tomorrow night in that I have been there for most of Coach Mike Krzzyzewski's milestone wins and this is the biggest one of all!  We will have Andrew Slater there, so rest easy knowing BDN is always represented.  I mean, is there anything else more news worthy than Coach becoming the NCAA's All Time Wins Leader?  Still, we'll try to talk a little about other happenings, so here we go -
K - R - Z -Y -Z - E -W - S - K - I
Coach K has become a brand name and for good reason.  The man is an ambassador for all of basketball, Team USA's lead man and so much more.  But his name is Mike Krzyzewski and he deserves the respect of people spelling out his name instead of taking the easy way out with Coach, the 11th letter of the alphabet.  To this day I watch as media members still fumble with his name.  After 902 wins, you would think they would have it down pat, huh?  If you are around mid day or just after 12:30 or so, follow me on out twitter page for I will be tweeting his press conference comments as they happen.
The Michigan State game
The stage is set in New York City in the famed Madison Square Garden for Duke to win one for their coach and the world to acknowledge his incredible accomplishments.  But this game will be a test of a young teams mettle.  The Blue Devils hung on for a win over a tough Belmont team but showed when the game gets tight, to some extent, so do they.  This is something that happens to a young team that has not established a go-to guy yet and they could face a similar situation in New York.  It will be interesting to see if the immense pressure of winning this game for their coach will make them push too hard or be so emotional that they are spent early on.  Oh!  That's right!  Duke has Coach Krzyzewski, so all will likely work out.
Mason Plumlee
Mase is having a good start to the season averaging 15.5 ppg, 11.0 rebounds per game and an even more impressive 4.0 assists per contest.  Duke will need for Plum 2 to remain consistent for success this season and Mason seems ready for the challenge.  The physically gifted junior is coming into his own and he can do things athletically few can down low.  It seems like yesterday when I was hanging with Mason at the North Carolina State High School Basketball Championships.  As they say, time flies!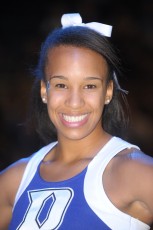 Brother Miles
Masons older brother, Miles, had a really nice outing against Presbyterian where he pout up a double-double of 13 points and 11 boards.  But he struggled in the opener and Duke needs the senior captain to bring his "A" game every night.  Like Mason, Miles can do some incredible things with his uncanny athleticism and once he realizes few can stop him when he wants to take it home, he can become a beast in the paint.
Curry seeks consistency
Seth Curry was one of the more hyped players coming into the season and made All ACC First Team.  Curry scored 10 points in each of the first two games and while that is consistent, Duke needs him to take it up a notch.  No reason to think this won't happen and there would be no better time for it than in New York tomorrow evening.
Tyler Thornton has been a steadying influence
Thornton brings a calm to the floor when he is out there in that he plays with maturity.  Thornton had a great opener where is production was more than many felt they might see.  While his numbers fell in the last win, he is getting 20 minutes of burn a game.  Thornton will play a key role on this team and will be depended on as the young freshman develop.
Freshman development
This is an on going process but Austin Rivers is the only one of the bunch playing a major role thus far in the 2011-12 season.  Rivers is just scratching the surface and trust me when I say this kid has shown you nothing yet despite playing well and scoring at a 15.5 ppg clip without taking a ton of shots.  Alex Murphy has been saddled in a precautionary manner after suffering a fall, so it is hard to see what he might bring to the table.  Quinn Cook has showed flashes of brilliance but is getting use to the pace of the college game and how sneaky defenders can be.  Michael Gbinije has played a few minutes but has yet to really find his way as well.  The bottom line is the freshman are just that but Duke needs them to adjust their games quickly for at least one of them besides Rivers will need to be counted on in a key reserve role.
Football team banged up
The Duke Football team fell to 3-7 on the season with a 31-21 loss at Virginia and several players were banged up.  Duke is now playing for the future and will attempt to set the tone for next season when almost everybody returns.  An upset win over Georgia Tech in their last home game this week or the following week at North Carolina but injuries might make this a tall task.  Duke never really got a break through victory this season, so fans can hope one will come.
Support the seniors and show up for the last home game
While Duke has struggled to find wins this season, the senior class, as small as it is, has given fans some ACC wins and a few years ago, the Blue Devils had nada.  We'll talk more about them later in the week but I do want to mention Matt Daniels, a vicious hitter who has been a main stay on the defense.  If Duke ca find players with his resolve and spirit all will be fine and coaches are hoping that other players step up late as he passes the torch.  Daniels has been rock solid for Duke and you should single him out and watch him pop in the last two games.
Until next week, Go Duke and congrats to Coach Mike Krzyzewski for he will soon be the King of the Hill and kounting.