Browse:
Home
/
Mark Watson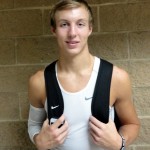 By Mark Watson on July 11, 2013
North Augusta, SC – Keep the name Luke Kennard in mind for you will be hearing more of the 2015 SG from Franklin, Ohio in the coming days.  Kennard is a major target for the Ohio State Buckeyes and he was recently offered by North Carolina and yes, it looks as if Duke will get […]
Posted in BDN Premium Articles, Duke Basketball Recruiting News | Tagged BDN, Duke Basketball Prospects, Luke Kennard, Mark Watson, Nike EYBL, peach jam
By Mark Watson on May 30, 2013
Rodney Hood, Rasheed Sulaimon and Alex Murphy share their summer plans and more at Blue Devil Nation Premium.  One on one interviews can be found on the members message board.
Posted in Duke Basketball | Tagged Alex Murphy, Blue Devil Nation, Mark Watson, Rasheed Sulaimon, Rodney Hood
By Mark Watson on March 18, 2013
It's time of year again when every team in America (well, those that are still playing) is in the same boat.  You win, you advance or you lose and you go home.  The stark reality of that  makes for a bundle of emotions and nerves.  Thankfully for Duke fans, Coach K is at the helm […]
Posted in Duke Basketball | Tagged BDN, Duke Basketball Notebook, Mark Watson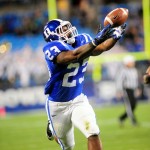 By Mark Watson on December 28, 2012
CHARLOTTE, N.C. – Duke was poised to have their first winning season since 1994 and had the Bearcats right where they wanted them, backed up on the five yard line on the verge of scoring, a long drive in place with a little over a minute left in the game. But the unimaginable happened. A […]
Posted in Duke Football | Tagged Duke Football loses a heartbreaker, Duke Football putting the loss into perspective, Mark Watson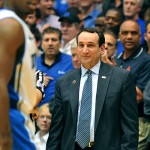 By Mark Watson on December 10, 2012
DURHAM, N.C. – Back in March, I remember sitting down and trying to figure out what to say after Duke's loss to Lehigh in the first round of the NCAA Tournament. I realized that there really were no words that could comfort anyone after the upset loss, so I told it like it was. The […]
Posted in Duke Basketball | Tagged Blue Devil Nation, Duke Basketball exceeding expectations, Duke is the team to beat in the ACC, Mark Watson
By Mark Watson on October 27, 2012
BDN caught up with true Duke freshman Rasheed Sulaimon in the locker room to get his thoughts on his Cameron debut performance -
Posted in Duke Basketball | Tagged BDN Video, Mark Watson, Rasheed Sulaimon interview, Rasjheed Sulaimon leads Duke