Browse:
Home
/
Alex Murphy
By Mark Watson on May 30, 2013
Rodney Hood, Rasheed Sulaimon and Alex Murphy share their summer plans and more at Blue Devil Nation Premium.  One on one interviews can be found on the members message board.
Posted in Duke Basketball | Tagged Alex Murphy, Blue Devil Nation, Mark Watson, Rasheed Sulaimon, Rodney Hood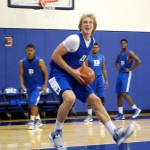 By Mark Watson on October 12, 2012
Duke Basketball is back and they opened practice today.  Check out this video with Alex Murphy and there are many more for premium members.  Take advantage of the special which lasts until midnight where we are offering a 35% discount on a yearly membership.
Posted in Duke Basketball | Tagged Alex Murphy, BDN, Blue Devil Nation, Duke basketball praxctice 2012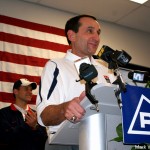 By Mark Watson on August 1, 2012
BDN wishes Austin Rivers a Happy Birthday! He will always be remembered for his buzzer-beating three point shot over the extended arm of Tyler Zeller and Duke archrival North Carolina.  Heart Breaker. "Let's do this," said diving maestro Nick McCrory, who grew up in Chapel Hill but attends Duke, and he now owns a Bronze Medal from the […]
Posted in Duke Basketball, Duke Football, Monday Musings | Tagged Alex Murphy, BDN, Coach K. Bobby Hurley, Duke Beat, Duke Diving. XXX Olympics, Quinn Cook, The Duke Sports Beat. Duke Athletics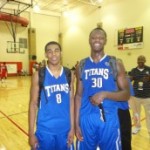 By Mark Watson on July 2, 2012
In our latest update, Blue Devil Nation Premium recaps what has happened recently on the recruiting trail and gives you an idea of what to expect next. It wasn't that long ago that many were writing the Blue Devils off after being shocked by Lehigh in the first round of the NCAA Tournament.  For several […]
Posted in BDN Premium Articles, Duke Basketball Recruiting News | Tagged Alex Murphy, Amile Jefferson, Austin Nichols, Coach K, Duke Basketball Recruiting News, Jabari Parker, Julius Randle, Matt Jones, Quinn Cook, Rodney Hood, Semi Ojeleye, Seth Curry, Team USA Basektball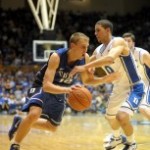 By Bob Green on May 19, 2012
With Amile Jefferson's announcement he would be attending Duke University, Duke's recruiting efforts for the 2012-13 season came to a successful end. Jefferson, a power forward, joins combo guard Rasheed Sulaimon in a class that also includes forward Alex Murphy and center Marshall Plumlee, two players who redshirted last season. While ESPN ranks Duke's 2012 […]
Posted in Duke Basketball | Tagged Alex Murphy, Amile Jefferson, Marshall Plumlee, Rasheed Sulaimon, Taking a look at Duke Freshman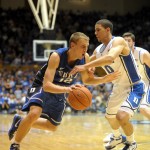 By Mark Watson on March 6, 2012
BDN caught up to Duke freshman, Alex Murphy who chatted about the day in the life of a redshirt.  Murphy has had an adjustment to not playing for the first time in his life this season but says this year will pay off.  His concentration has been on getting stronger in the weight room and […]
Posted in Duke Basketball | Tagged Alex Murphy, BDN Videos, Duke Hoops, Mark Watson. Duke Basketball News