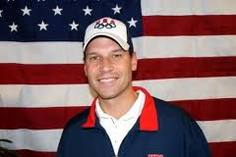 DURHAM -  BDN sat down with Duke Assistant Coach Chris Collins upon his return from Istanbul where the United States reclaimed the top spot in the FIBA world rankings.  Collins talks a bit about his experiences, Kevin Durrant, Coach K and how the team came together as time progressed.
Well, you guys did it again!  A Gold Medal, National Championship and a another Gold Medal all in consecutive fashion is pretty impressive.  The team came together to beat Turkey and several other good  teams along the way.  It had to be a great experience.
To go over there and win in an international competition, one we haven't in a number years was a great accomplishment.  This was a different challenge than the Olympics where as a lot of guys decided not to play.   And we had some injuries early on as well.  We lost a number of the big men we expected to have and picked a group of guys who we thought would gel together.  They were hungry and anxious  to represent our country  and what was cool is how you saw us continue to get batter as the tournament went on.  Guys got more familiar with each other, they got better, roles were developed and to win those last couple of games and have the Gold Medal game against Turkey in Istanbul was awesome.  I was just amazed at the job Coach K did, he was at his best again.
I noticed he was up off the bench coaching a lot.
Well, he had to.  We had a young group so he needed to have that fire and passion and that's what is great about him in that he knows what this team needs.  He needed to be animated and emotional and he did a good job getting these guys to come together for the gold.
Does it insult you a bit when some refer to this as the "B" team?
Yeah, I mean, I understand where it's coming from because we would have loved to have had some of the guys from the Olympics.  But when you talk about a "B" team they were still pretty good and we used that to our advantage.  Those guys, they had a chip on their shoulder.  They knew they were good players and they went out and showed it. Any naysayers or people predicting other teams to win, well, we talked about it and used it to our advantage.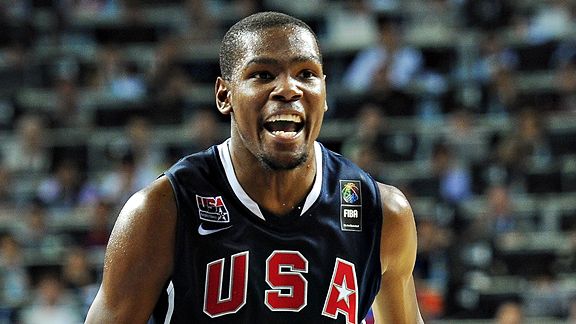 Can you talk a bit about the play of Kevin Durant?
He's a special player, but he's as good a person.  There is no baggage with him there is no hoopla, he's just a young guy who wants to get better and win.  Late at night even after games he would go to the gym and just work on his shot.  To see what he can do at such a young age is knowing he can go down as one of the greatest players to ever play the game.
From afar, Coach K seemed to really bond with him [Durant], as if he told him you cannot be stopped.
Yeah.  As we put the team together everybody knew from day one he had to be the man.  Especially offensively but early on he wanted to share the ball and get it to others.  But a combination of Coach K and the older guys on the team like Lamar Odom and Chancey Billups told him you need to be the guy and that we are going to go to you and go through you.  That allowed him the confidence to just be himself and stay lose and what he did was amazing.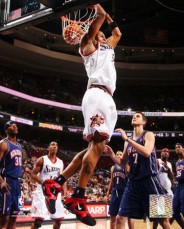 How about the play of Andre Igoudala?  That had to please your Dad.
Yeah.  It was fun to watch him play and he will of course play for my Dad in Philadelphia.  He's a guy on the Sixers who will take a lot of shots and score.  But on this team he was the defensive stopper and he relished the role and sacrificed for the team.  He was a glue guy with rebounds and steals.  He made a lot of little plays which helped us win.
If you follow Duke, Team USA looked like Duke in the end.
A lot of our defensive principles were the things we teach here at Duke.  It took a lot of practice because in the NBA they have different rules with illegal defenses.  It took a lot of practice and reps to gain the habits defensively.  We knew we would be smaller so we had to win with our quickness and so we really pressured the ball and those are staples of how we play here at Duke.  So, yes, I would say it is was similar in how we play at Duke.
When you guys returned to Durham did the current Duke players want to talk about your experience and what happened?
Oh, yeah.  Oh yeah.  All young players aspire and want to be pros.  I think we've created a situation, Coach K and Mr. Conlangelo have created a situation where the excitement to play for your country again is at an all time high.  It wasn't as cool to play for the USA a few years ago but you are now seeing pride in all age groups and they want to play for their country.  That is what is important here in that the pros and younger kids want to play for Team USA and represent their country.
At one time there was a ridiculous notion that Krzyzewski coaching Team USA would hurt Duke and basketball recruiting. Can you talk about how silly that notion was, especially in hindsight?
[laughs] Well, we don't pay any attention to that.  I mean we didn't miss anything.  You may miss a little of the open period in July but all the guys know what he is doing.  He is coaching the pro guys.  He's coaching Kevin Durant, he's coaching LeBron James and Kobe Bryant.  We learn so much from those guys so when we talk to recruits or our own players we say this is what we learned from a Kevin Durrant sharing that with them.  Young players see just what kind and how good of a coach --  Coach K is.