We hope you all had a great Cinco de Mayo. We certainly did. Anyway, with the surprising retirement of Gary Williams and the spring signing period wrapping up, we understand that you've been distracted this week, but that's no excuse for not joining BDN Premium so that you can get your inside look at Duke athletics. Also, if you don't have BDN Premium, then you can't read Football Friday, which means that this is the end of the ride for you. Cue the Oompa Loompas! [private]
Reading Assignments
You didn't know you were going to be assigned homework when you started reading this article, did you? Too bad. I'll keep this week's article short so that you will have time to complete the following assigned reading.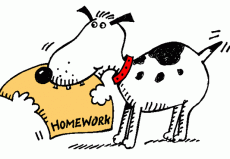 When I first started writing this column, I intended to include a section of noteworthy links each week, and to this point, I haven't really followed through on that idea, mostly because there hasn't been much to read this offseason. This week, however, I came across two important articles to read. As most of you know, Al Featherston is a great friend to BDN and also one of the most knowledgeable Duke writers around. This spring, we've touched briefly on some of the hopes and concerns for the new Duke defense, but not nearly to the depth of Al's recent article for GoDuke. It's a must read for Duke football fans, and gives some insight into the strategy Duke will apply this fall, straight from the mouth of defensive coordinator Jim Knowles. The 4-2-5 defense is an interesting strategy that is based on the concept that speed will be a strength for the Blue Devils. It also should be noted that TCU is one of the more successful programs to implement a 4-2-5 defensive scheme.
The second development this week is the letter sent from the Justice Department to the NCAA regarding the BCS system. While there may not be a formal investigation into the BCS at this time, the letter clearly outlines the potential antitrust issues. The questions raised by the letter should be thought-provoking to the NCAA and college football fans. What are the advantages of the BCS for schools, student-athletes, and fans? What are its disadvantages? And of course, what might an alternative system look like, and how would that affect a program like Duke? Sounds like great material for the message board.
Duke recruiting genetics?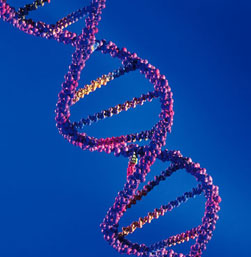 In recent years, the Duke men's basketball program has enjoyed the benefits of genetics – Gerald Henderson, Nolan Smith, Seth Curry, and Austin Rivers are all the sons of former NBA stars. In the class of 2012, the Duke football program is targeting a group of football legacies, hoping that at least part of NFL stardom is genetic.
Patrick DeStefano: the 6'4" 275 pound offensive lineman from Roebuck, South Carolina is the son of former Blue Devil and NFL offensive lineman Frank DeStefano. The versatile prospect is one of the hardest workers in the class of 2012 and plans to lead Dorman back to the state championship this fall. With over a dozen scholarship offers, DeStefano has his choice of ACC and SEC schools, and plans to narrow his list down later this spring.
Max McCaffery: the 6'2" 180 pound wide receiver prospect from Highlands Ranch, Colorado is the son of former NFL and Stanford WR Ed McCaffrey, Max is also the nephew of former Duke men's basketball player Billy McCaffrey, who transferred to Vanderbilt after the 1991 National Championship. Max and his younger brother, Christian (a rising sophomore running back) will look to lead Valor Christian to their third state championship this fall. Max currently has scholarship offers from Duke, Wake Forest, and Arizona State.
Woody Baron: the 6'3" 250 pound defensive end prospect from Brentwood, Tennessee is the nephew of former Virginia Tech defensive tackle James Baron, who later played briefly in the NFL and for several years in the AFL. A 2011 Finalist for Mr. Football in Tennessee, Woody finished his junior year with 50 tackles and 17 sacks at Brentwood Academy. With family ties to Virginia Tech, the Hokies may be tough to beat in this recruitment, but Duke was one of the first schools to offer the top prospect.
Torey Agee: the 6'4" 247 pound defensive end prospect from Opelika, Alabama is the son of former Auburn star fullback Tommie Agee. A talented run-stopper, Torey hopes to work on his pass rush this fall at Opelika. The Blue Devils joined South Alabama as the first to offer the talented junior, who now has 5 scholarship offers and interest from Auburn and Georgia Tech.
Nick Davidson: the 6'7" 270 pound offensive lineman from Eden Prarie, Minnesota is the son of former Ohio State and NFL lineman Jeff Davidson. Nick moved to Minnesota this spring from Charlotte, North Carolina, after his father left the Carolina Panthers to become the offensive line coach for the Minnesota Vikings. With 14 scholarship offers already, Nick will have his choice of schools throughout the country, though he's still waiting for an Ohio State offer.
Next week
With high school spring practices kicking off across the country, the Duke staff has been busy on the recruiting trail. We'll have lots of recruiting coverage coming up next week, so be sure to check back in with Blue Devil Nation. As for the current Blue Devil team, we wish them best of luck as they wrap up their finals and take a well-deserved break. Of course, we also with the seniors well as they prepare to graduate on May 15. Duke's first summer session begins on May 18 and several members of the class of 2011 will be on campus for the first time.
We promised a short column so that you could get to your assigned reading. Have a great week and be sure to chime in on the 4-2-5 defense or the BCS on the BDN premium message board. WE ARE DUKE.
[/private]