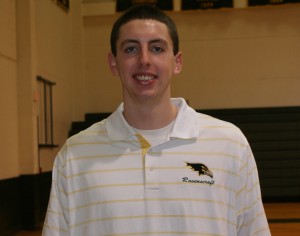 This edition of High School Hoops begins by looking at the Class of 2009 commitments. Ryan Kelly scored 22 points and recorded three blocked shots as Ravenscroft defeated Durham Academy 94-43 on Friday night. On Tuesday, Kelly scored 23 points in a 69-54 win over Cary Academy. Ravenscroft hosts John Wall and Word of God on Wednesday, February 4.
Mason Plumlee scored 16 points on Friday night as Christ School defeated Asheville Christian Academy 84-59. Tony Kimbro added 12 points and Marshall Plumlee recorded five blocked shots. On Tuesday, Mason Plumlee scored 14 points in a 69-29 blowout of Carolina Day School.
Moving to the Class of 2010 commitments, Andre Dawkins scored 30 points in the first half on Tuesday evening in a 98-46 victory. Dawkins made six 3-pointers in the game. On Friday night, Atlantic Shores defeated Isle of Wright 62-45 with Dawkins scoring 20 points.
Tyler Thornton scored 11 points as Gonzaga defeated St. John's 66-52 in our nation's Capital on Friday night. Thornton missed a couple of free ones and was 1-for-3 from the charity stripe.
Moving on to recruiting prospects, Josh Smith scored a career high 43 points, grabbed 20 rebounds, and blocked seven shots in leading Kentwood to a 62-60 victory over Kentridge, in the Les Schwab Kent Shootout, on Friday night. The Seattle Post-Intelligencer has the full game details posted as does the Seattle Times. Smith is on a scoring rampage in recent games. He scored 40 points, on Tuesday, as Kentwood defeated Jefferson 56-45. Kentwood lead 39-38 at the end of the 3rd Quarter and outscored Jefferson 17-7 in the final period.
Harrison Barnes recorded a double-double of 26 points and 13 rebounds as Ames defeated Southeast Polk 72-43. On Friday night, Ames took to the road and defeated West Des Moines Valley 63-40. Barnes scored 18 points in the victory.
Brandon Knight scored 47 points as Pine Crest defeated North Broward Prep 89-63. Knight made six 3-point shots in the game. As of Tuesday, January 27, Knight was averaging 30.3 points per game and had made 75 3-point shots in 19 games. He is also making over 78 percent of his free throw attempts.