[private]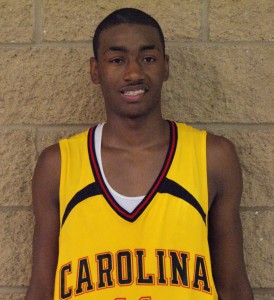 It is the time of year for Hoilday Tournaments with the City of Palms Classic and the Chick-fil-A Classic both involving players committed to or being pursued by Duke.
At the City of Palms, John Wall scored 15 points, grabbed eight rebounds, and dished out nine assists as Word of God defeated American Heritage 63-61. Wall also had two blocks and three steals. On Saturday afternoon, Word of God will face off against St. Patrick's and UNC commitment Dexter Strickland.
On Saturday afternoon, at the Chick-fil-A, the much awaited Ravenscroft and Christ School game will take place.  Both schools feature a player who has signed with Duke: Ryan Kelly for Ravenscroft and Mason Plumlee for Christ School.  The winner of this game has a potential second round game against Miller School which is led by Marshawn Powell and Mychal Parker.  Of course, Miller School has to take care of business and win their first game.  Here is the tournament bracket.
In other games earlier this week:
On Tuesday night, Christ School scored 31 unanswered points including the last 21 points of the first half in a 96-52 win over Asheville Christian. Mason Plumlee scored 14 points in the game. Plumlee scored 13 points on Thursday as the Greenies defeated Greenville SC High School 88-41. This game featured a 25 point Christ School run including the last 16 points of the first half.
Brandon Knight scored 40 points as Pine Crest defeated North Broward Prep 84-52.  Knight made five three point baskets and dished out 10 assists in the game.
Harrison Barnes scored 19 points, all in the first half, as Ames defeated Cedar Falls 77-40.
Josh Smith dropped 30 points on Jefferson as Kentwood won 66-43.
Andre Dawkins scored 17 points as Atlantic Shores pummeled Green Run 78-41.[/private]