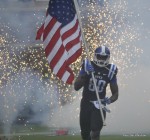 The Duke Blue Devils will look to keep pace in the heated Coastal Division race when they face Miami.  The game will kick off shortly after 7:00 and be televised by ESPNU.
Who knows what to expect ...
Sure, Miami is coming off their worst defeat in program history and yes they fired their head coach shortly thereafter.  Firstly, Clemson is pretty darn good and can make anybody look bad.  The next intangible to point to is the fact that sometimes teams circle the wagons under adversity and play their best.  One loss does not make the Hurricanes a bad team.  Miami is still 4-3 on the season and well entrenched for a bowl bid with two more wins.  Last week, everything went wrong that could go wrongs, but that rarely happens two weeks in a row.  One only has to look right down the road in the NFL, where the Dolphins came out and played well with a coaching team, save last night against the New England Patriots.  More often than not teams have a new found focus and desire when coaches change, so this is something to keep an eye on come Saturday.
Will Brad Kayya play?
A season ago, Miami quarterback Brad Kayya was a chief reason the Hurricanes pulled away from Duke.  He is listed as questionable.  According to the Miami Herald, he may not make the trip to Durham but we'll see.  The Hurricanes will be wearing their all white uniforms against Duke.
Enter Larry Scott
Larry Scott will take over for the departed Al Golden.  "We love coach Scott," said Miami safety Dallas Crawford. "We've always respected him. We'll do anything for him. He keeps it real. He's 100. He'll praise you when you need to be praised and he'll tell you about yourself when you need to pick it up."  Scott decided to keep the current Miami staff in place.
Duke must take care of Duke
Coach David Cutliffe and his players do a good job of taking their opponents one game at a time.  Duke will not get caught up in the Miami situation and having played them year in and out, the team knows they possess talent.  Duke must take care of Duke and what they do to have success in this game.  The program will be featured in prime time and it is pretty much a must win game to remain in the Coastal Division race.  Quite simply, the team cannot get caught looking ahead to a game with their arch rival.
Sirk will seek more growth
Thomas Sirk grew up a in the Blue Devils overtime win over Virginia Tech. Sirk led his team to an overtime win and he will look to build on that this week.  Duke must protect Brooks Field for continued success and they will tray and do so on Halloween Night.  While Duke will seek to run the ball often, Sirk's passing may well be the key to a win.
Defense must limit big plays
The Duke defense will perhaps be facing an offense with more speed than any other opponent to date,  The key for the defenders will be to limit explosive plays and not get caught in over pursuit with their aggressive defensive schemes.  Jeremy Cash has been the leader and most feel he will be the ACC's Defensive Player of the Year.  But he's had plenty of help this season and the continued growth into roles of younger Blue Devils remains vital for success.
Miami will win if ...
Miami will win if they are pumped out of their minds with program pride where they seek to show a change is good.  If they make explosive plays it will bode well for them.
Duke will win if ...
They control the line of scrimmage and make no special teams mistakes while having a balanced offensive attack.
Who will win ...
This is a new era where Duke has become a perennial Coastal Division leader.  Coach David Cutliffe and his team have just two more games in Wallace Wade Stadium and they will look to the crowd to lift them on Halloween eve.  Miami is plenty dangerous, but Duke will be ready.  Duke 31  Miami 17