Browse:
Home
/
David Cutcliffe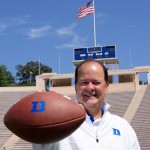 By Mark Watson on October 27, 2013
The bus that pulled up on the Duke campus at 11:45 last evening carried a team that for the first time in its long history will be going to back-to-back bowl games. Duke football gained its biggest victory of the season, and one of its biggest in decades, disposing of the 14th-ranked Virginia Tech Hokies […]
Posted in Duke Football | Tagged David Cutcliffe, Duke Football
By Mark Watson on April 13, 2013
Duke Football held its annual spring football game on Saturday afternoon, and the Blue team outlasted the White by a 27-12 score.  Blue Devil Nation caught up to David Cutcliffe to get his thoughts on the game.
Posted in Duke Football | Tagged David Cutcliffe, Duke Football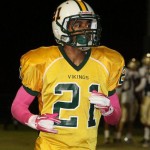 By Patrick Cacchio on April 23, 2012
Ja, Part Eine. As in part eine von zwei. Go ahead, Google Translate it. It means there's even more coming, but only if you're a BDN Premium Member. "I love Duke Football, but it's impossible to keep up with recruiting. There's just too many players, too many camps, too many rankings. Basketball recruiting is so […]
Posted in BDN Premium Articles, Duke Football | Tagged Austin Logan, BDN Football, BDN Premium, Coach Cutcliffe, David Cutcliffe, Dequavais Mann, Devin Washington, Duke Blue Devils, Duke Football, Duke Football 2013, Evrett Edwards, Football Recruiting News, Godwin Igwebuike, Jake Kite, Jay Woods, Jaylen Miller, Korrin Wiggins, Malik Rucker, Maurice Hurst, Michael Deeb, Oren Burks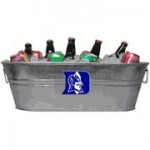 By Patrick Cacchio on April 13, 2012
So, how was National Beer Day? Yeah, I bet. If only we could have that every weekend…oh wait, it's Beerfest in Raleigh this weekend. Sweet. It's also time for Football Friday. Since the Blue Devils managed to go an entire week without a commitment, there's not much new on the recruiting front to talk about. The Spring […]
Posted in Duke Football | Tagged BDN Football, BDN Football Friday, David Cutcliffe, Duke Blue Devils, Duke Football, Duke Football 2012, Duke Football opener, Duke Football Preview, Duke vs. FIU, FIU Football, Football Friday, Jake Medlock, Jonathan Cyprien, Kedrick Rhodes, Mario Cristobal, Sean Renfree, T.Y. Hilton, Tourek Williams, Wes Carroll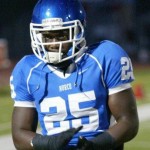 By Patrick Cacchio on April 7, 2012
Duke Head Coach David Cutcliffe has built a reputation of producing NFL quarterbacks throughout his career. In truth, his offenses have produced nearly as many NFL running backs, including players like Jamal Lewis, Deuce McAllister and Arian Foster. This fall, the Blue Devils should feature one of their deepest backfields in recent years, headlined by […]
Posted in BDN Premium Articles, Duke Football | Tagged Arian Foster, BDN Football, Blue Devil Nation, David Cutcliffe, Deuce McAllister, Duke Football, Duke Running Backs, Football Recruiting News, Jamal Lewis, Joseph Ajeigbe, Norco Football, Northwestern, Tennessee, UCLA, USC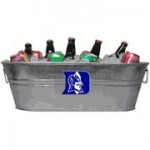 By Patrick Cacchio on April 6, 2012
Two weeks of Football Friday in a row? For what do we deserve such fortune, you ask? I guess it just seemed like the right thing to do. Or maybe because it's New Beer's Eve, one of America's terrific obscure holidays. In all seriousness, though, thanks for reading and please spread the word that Blue Devil Nation is home […]
Posted in Duke Football | Tagged BDN Football, BDN Football Friday, Blue Devil Nation, Brandon Braxton, Brandon Connette, Chavas Rawlins, David Cutcliffe, Duke Football, Duke Football 2012, Duke Football Spring, Duke Football Spring Game, Football Recruiting News, Jake Kite, Quay Mann, Ross Cockrell, Sean Renfree, Thomas Sirk