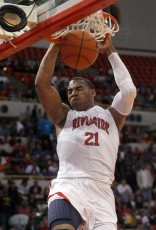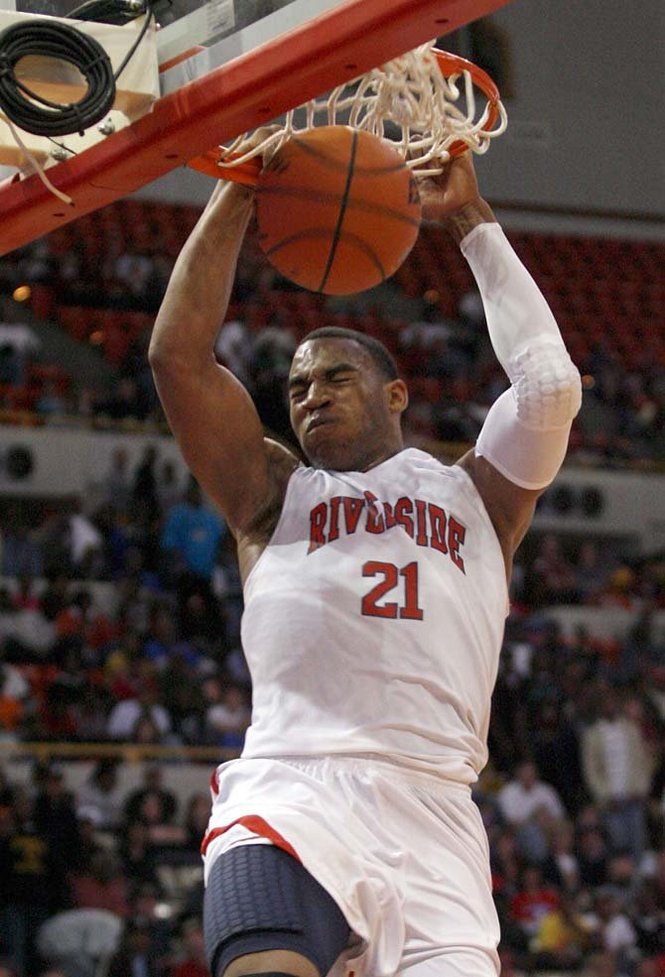 There is a new name on the Duke radar and his name is Ricardo Gathers, a manly 6-7 presence in the post who hails from Louisiana where he plays for Riverside Academy.  Gathers, who was set to go to St. John's but backed out of his verbal commitment and reopened the process.  A couple of big name schools are now on him and Gathers tells us about that and much more in this one on one interview conducted by BDN correspondent Travis Boyd.  And when asked of Duke, Gathers made it no secret that he hold immense respect for the program and that he is ... well, it all lies ahead.  Remember, we are still running a 20% off special on a yearly membership to Blue Devil Nation Premium, where all the latest inside information awaits you as does our members only message board to discuss the latest.  Just sign up for a year and we'll send you 20 bucks back through paypal.  Isn't it time to see BDN Premium for yourself and see what others are talking about?
Suppose somebody had never seen you play before.  How would you describe your game in your own words?
Very physical, a lock down on D.  I'm a rebounding factor and I like playing with my teammates man and as I go, I know they go, so ...
What are you looking for in a program.  What are some of the most important factors?
I want to play with somebody that is a winner and a coach who brings out the best in me and communicates with me and make me a better player.
What's your list of schools right now?
Baylor, Duke, N.C. State, Florida, LSU, St. Johns and USC and Cal.
Which schools or who has been the most aggressive in your recruitment of late? [private]
Billy Donovan of Florida and Duke.
Who have you talked to from Duke?
Um, I don't want to get his name wrong (smiling) Wojichowski ... I'm not sure how to say his name.
Wojciechowski?
Yeah, yeah, that's him.
So what do you like about Duke?
I mean, Duke you know, the tradition at Duke (upbeat) and they've developed many players at my position and they have one of the best coaches in America and the history in college basketball ... I mean, whats not to like about Duke?
So, do you sit down and take a look at the rosters of the teams recruiting you and look at say who is coming, leaving and such?
I definitely looking at the roster because I don;t want to go nowhere where I'm sitting for four years and stuff so, (smiling) yeah, I'm looking and analyzing what they need and find the best place for me.
Do you pattern your game after any player in the NBA or college?
(Pause) Uhm, no, not really. At this point I'm just mold myself to be my on type of player.  I'm just trying to keep it together and keep working and be the best Ricardo Gathers that I can be.
With this being your senior year, what part of your game will you work on the rest of the year?
Being more efficient at both ends of the court.  I mean yesterday, I couldn't always go all out on the offensive end because I knew I had to bring it on D.  So that is definitely is what I am going to do and work on conditioning,
Do you have any visits set up in the near future?
I'm probably going to take a few visits in the upcoming year, like January or February.  Probably mid January is when I will start some visits. I am going to definitely go down to Florida soon, Duke and N.C. State.
What position do you see yourself playing at the next level?
Most likely the 4 and the 3.
And who will help you make your decision when it comes time to pick a school?
Definitely my high school coach and my family.
 Is their a timetable on your decision?
I'm definitely going to wait until signing day.
Alright man, I appreciate your time.
Thank you. [/private]