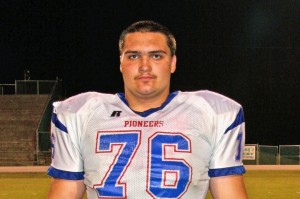 David Cutcliffe and the Duke coaching staff secured another commitment from a top prospect out of the state of Tennessee on Friday, as 6'4" 305 pound Cody Robinson announced his decision to join the Duke program. Cody made his announcement at noon central time in the Warren County High School gymnasium.
Duke was the first program to offer a scholarship to Cody, and he has formed a good relationship with the coaching staff over the past several months. Cody attended a Duke camp in June and also visited Durham for the Alabama game last weekend. His father played on the offensive line at Tennessee under Coach Fulmer, a close friend to Coach Cutcliffe.
Cody is the fifth offensive line commit for the class of 2011, joining Marcus Aprahamian, Lucas Patrick, Caron Ginn, and Matt Skura.
For more on Cody, please see our recent interview and view his highlight video.