Archives by date
You are browsing the site archives by date.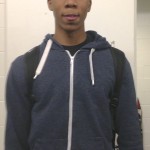 By Andrew Slater on February 28, 2013
Named after the prophet who wrote the last Book of the Old Testament, 6'5″ 195 lb wing Malachi Richardson is one of the top wing prospects in the class of 2015. Noted for his three-point shooting prowess, the sophomore guard, given the nickname "Shoota," has expanded his game by scoring more off of the dribble, […]
Posted in Duke Basketball | Tagged Blue Devil Nation, Chris Collins, Class of 2015, Duke Basketball Recruiting News, Malachi Richardson
By Tom Rubinson on February 27, 2013
Well-rested and coming off a thumping of overmatched Boston College, the Duke Blue Devils head into the homestretch of the regular season with a huge week ahead of them.  Two very difficult ballgames await, starting Thursday night at 9 PM on Mr. Jefferson's lawn in Charlottesville against the Virginia Cavaliers.  Don't look any further ahead […]
Posted in Duke Basketball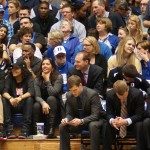 By Mark Watson on February 26, 2013
Our latest Duke Basketball Team and Recruiting update has been posted for Blue Devil Nation Premium members – Members can find the update here.
Posted in BDN Premium Articles | Tagged Devin Booker. Duke Basketball Recruiting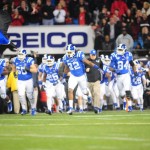 By Duke Sports Information on February 25, 2013
DURHAM, N.C. — Seven total home dates including five games in Wallace Wade Stadium against teams that reached bowl eligibility last season highlight the 2013 Duke football schedule released by the ACC office on Monday afternoon. Duke's 12 opponents combined for a 2012 overall record of 74-78 (.487) while seven of the 11 FBS teams […]
Posted in Duke Football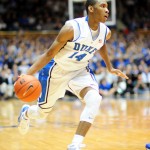 By David Kedson on February 25, 2013
Maybe there was something in the water. Or maybe Rasheed Sulaimon was tired of hearing how Boston College's Olivier Hanlan was the odds on favorite for ACC freshman of the year. Whatever it was, Duke's freshman starter bounced onto the court looking like he had something to prove. The rest of Duke's team seemed a […]
Posted in Duke Basketball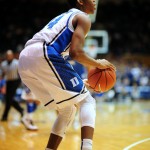 By Mark Watson on February 24, 2013
Rasheed Sulaimon shined today as Duke thumped Boston College 89-68 in Cameron Indoor Stadium.  Sulaimon tallied a career-high 27 points and added 3 rebounds and 3 assists; it was the third time the freshman has been the Blue Devils' top scorer in a game.  Sulaimon has also scored in double figures in four consecutive games, and Blue Devil Nation […]
Posted in Duke Basketball | Tagged BDN, Rasheed Sulaimon interview