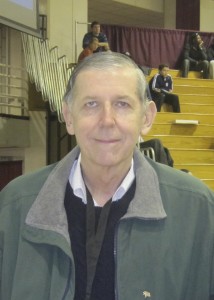 Tom Konchalski is a 6'6" sexagenarian who can walk into a basketball gym from South Side of Chicago to Harlem and South Florida to Maine and be enthusiastically greeted by coaches at all levels, anxious players, and grateful parents. Modest, focused, loyal, industrious, pious, honest, and generous, Mr. Konchalski embodies all of the qualities that his heroes, Mother Theresa and C.S. Lewis, championed.
For the better part of five decades, the Queens, NY native has analyzed recruits, coached players, and advised coaches, parents, Athletic Directors, and players. A devout Catholic, Mr. Konchalski has prayed on the behalf of everyone from the '69 Mets to Coach Jack Curran, his high school gym teacher and future Basketball Hall of Fame inductee who passed away last month at the age of 82.
A consummate workaholic, Mr. Konchalski travels via public transportation and the generosity of his legions of friends to observe recruits on an almost daily basis with the ferocity of a hungry lion eying cheetahs. His omnipresent yellow legal pads and Bic Cristal pens have been the tools of choice to analyze the strengths and weaknesses of everyone from LeBron James as a freshman to seniors looking to catch on at a Division-III college. In a world of three-minute YouTube highlight videos misconstrued as scouting tapes and fly-by-night internet recruiting charlatans looking to broker players, Mr. Konchalski is refreshingly anachronistic.
Three days ago, a pair of his friends, Bernard King, who invited Mr. Konchalski to join him on his official trip to the University of Tennessee, and Rick Pitino, who worked closely with Mr. Konchalski as a counselor at the Five Star Basketball Camps, were announced as inductees to the Naismith Basketball Hall of Fame. Author John Feinstein '78 once wrote that Konchalski, the publisher and editor of the HSBI Report, was "the last honest man in the gym," but the statement doesn't quite convey all that he has done for this game and the people involved in it at all levels.
Recently, Mr. Konchalski, a friend and mentor, gave his assessment of the 2013 Duke commitments and some Blue Devil recruits.
[private]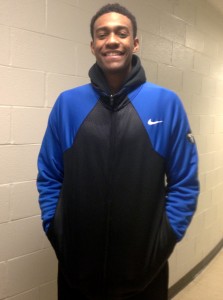 Jabari Parker: Well, obviously he has a great combination of size, skills, athleticism, and savvy. To proclaim him the best player since LeBron as Sports Illustrated did last year is that it raises the one question about him that I have which is whether or not he can be an assassin. LeBron was an assassin. Kobe was an assassin. I think he was better as a junior than Kobe was. I saw Kobe a lot. Kobe was always an assassin. Obviously, he has great skill, size, and athleticism. He's productive and has a very mature understanding of the game. He's also got very good character and he's coachable.  He's thinking about staying two or three years. It would be a wonderful thing if he did. It would be a breath of fresh air. It would be a tremendous thing for college basketball if he did. I would say the closest player to him at Duke would be Grant Hill because they're forwards, they're both big forwards. Eventually, he's going to be a three-man. He's a hybrid forward right now. He's closer to being a three-men offensively than he is being a three-man defensively. He's just a forward right now, a hybrid forward, that's got to tighten his body.
I'll tell you what he did. Between his freshman and sophomore year, he really tightened his body. He lowered his percentage of body fat. He became much more athletic and much more explosive. He's got to continue to streamline his body, maybe see a nutritionist, and get on an exercise regimen. I guess the closest comparison would be Grant Hill although Grant Hill was a different physical type, but overall, Grant Hill is the closest comparison in terms of Duke players.
The one reservation I have about Jabari...here's a guy who has an obviously high basketball IQ. When he's in shape, he has good athletic ability. He had improved his athletic ability towards the end of his sophomore year and towards the beginning of his junior year and he has skill. The one reservation that I had was whether he had a killer's instinct.  I didn't know if he's an assassin. He's developed more of a disposition to take over games and to be assertive in the last year.  Now, that's something that I think runs contrary to his nature. He's got to overcome his off-the-court temperament. He's got to be bipolar or sort of a schizophrenic to be a good basketball player. You have to be a lot meaner on the court than you are off, but I think he's making strides in terms of his aggressiveness and assertiveness and willingness to take over games, not to defer to other teammates and whatever..to be the go-to guy..and that's what he's got to do because I think Kobe always had it and LeBron always had it, but, for the most part, it's something that you're born with..that kind of toughness and aggressiveness and wanting to really take over games. Crush the opponent and when they're down to sort of put your foot on the neck and that sort of thing. And I think he's made strides in that regard. I hope he gives serious thought when he goes there not to be an automatic one-and-done. Not that it may not happen, but he should have an open mind in that respect.
 Semi Ojeleye: Semi Ojeleye..his win or strength is his versatility. He can defend multiple positions. Now, I think he's going to be even more valuable to them on the defensive end of the court. He's an inside-outside player who I really liked. He plays a lot much more for result rather than effect. He's not a guy who goes out there to showcase his different skill sets. He'll step out and hit the three, he'll handle the ball, he'll play a little bit on the perimeter, and he can go inside and bang a little bit too and generate some points inside. He's really..I'll tell you what he does..he plays quick. I really think he's going to be a terrific Duke player because I think it's more likely that he's going to be a three or four year player. He'll really stay around and help them on the defensive end and he can guard the four-man, he can guard the three-man, even at times be able to guard a two. I really think he's a major recruit for them. I hadn't really paid attention to him at the Boo Williams, but you had mentioned him and I didn't really remember him, but when I saw him down at the Peach Jam, I really, really liked him.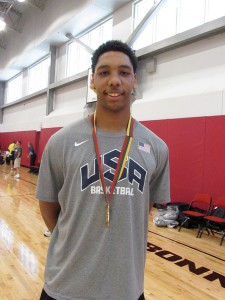 Matt Jones: Matt Jones has a very unorthodox shot. He's a bit streaky as a three-point shooter. He's long and lean, he's got to get a little bit stronger. He's a big guard who I think has growth potential as he gets stronger and shoots the ball. You know, he doesn't have good rotation on his shot. He has an awkward shot, but it puts the ball in the basket. For the most part, it's been effective for him. He's another guy who's going to be a three or four year player with them. Hopefully, Jabari will stay for more than one year and if you get a Jabari, you've got to take him, but you've got to build the program more around guys that are going to be there three or four years. You've got to have balance.
 Jahlil Okafor: Jahlil is a guy who has terrific skill for a big guy and another guy who is a very intelligent person like Jabari. And, you know, he's not an explosive athlete, you know he's not a bad athlete and he runs okay. Obviously, I think he can really streamline his body and, when he gets to college, people are going to get him into the weight room. He's going to do an awful lot of work. His percentage of body fat with drop dramatically, but he has terrific hands and really good skills for a post player. You know that he can step out, shoot the elbow jumper, he's a good passer, he can pass out of the post, and he's not quick-reacting to the ball, he's not quick moving laterally to the ball in the lane around the basket. That's what I think he's got to work on- his body and also his lateral movement. But just in terms of overall, he has a big strong frame, he has a superior basketball IQ for a big man. Usually big, young guys don't understand the game as well as he does. He's very intelligent and, you know, another nice guy who can be, you know, because of his size, he can be down the road, you know, I'm not saying he's more skilled than Jabari Parker, but because he's 6'10", 260 or 270 or whatever he is, I think he can be an even greater influence on the game than Jabari Parker. I would say he's about 6'10", they list him at 6'11". I think he's a legitimate 6'10" when I stand next to him. He's a major weapon both on the high-post and the low-box. He can be a major, major factor in college. On the defensive end, I don't think he's as much of a shot-blocker. He impacts the game through intelligent positioning.
Quickness is comprised of two components. It has a physical and an extra-physical component. The physical component is just how naturally quick you are. The extra-physical component is, first of all, mental preparation and correct technique. You could be quicker just by being mentally prepared and alert. And the other part using correct technique, but I think he's a guy, I think any big guy, ought to live with a jump rope. Both those guys, in particular, should live with jump ropes. They both have the kind of bodies where they can put on weight and where, if they're not careful, but I think both of them should live with it as their daily routine for both of those guys. They're both guys who are extremely intelligent and have very good skill and they both, I think, can be really dominating players at the college level if they stay around long enough and possibly dominating players at the level beyond that. I think at the college level, Okafor is a center. He's a center because he's a force. If a college coach can fill the middle of his lineup with a point guard, a leader, someone who's going to run the team and with a quality post-man like that, well, then that's the team. Everyone wants that one position down...Fives want to be fours, fours want to be threes, threes want to be twos, twos want to be ones, and ones probably want to coach the team. But if you look at even a great team, they're teams that have dominating big men and great guards. The wings fill in around those players, but that's what you need. You need someone that's going to run the team and organize the floor, hopefully contain the point guard at the other end of the court. Hopefully contain the ball at the other end of the court. Stop dribble penetration from their point guard and you need a big guy in the post. You need to be able to score easy baskets.  And even the thing is, even as 3 point arc-oriented as most teams are and as many college teams are, and how Duke has become increasingly, still, the more post-offense presence you have, forget about even on the defensive end, the more open 3's that show up. Most 3-point shots are shot off of inside-out action or relocation. Things like that. Just in terms of the half-court, the more you can draw the defense in, the more you can open up the spot-up outside shooters. In the past, Duke sometimes has become too reliant on that and not as much of an interior offensive presence. Both of those guys are going to be terrific players.
 Trey Lyles: Trey Lyles is a 6'9" kid with good skill, good body, and the guy who has a real good feel for the game. He has a high court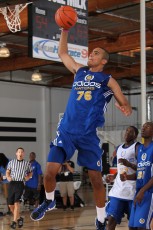 IQ. Usually that's a term that's more applied to perimeter players. When you talk about guards..especially point guards...in terms of high court IQ, but he plays for result rather than effect and he's very efficient. You know he can score. He doesn't need to have the ball on the floor in order to score, although he can put the ball on the floor some from the high post. But the main thing is that he's very efficient. He does an awful lot offensively without the dribble. And he's a guy who, you know, can score. Can score from the high post and down in the low box. When he went to Basketball Canada when they had their camp at the end of the summer and they had Steve Nash, who's the Jerry Colangelo of operations of Basketball Canada right now, they had all of their guys...Jamaal Magloire came in to work with the big guys and everyone was there and they had all very good young players. Tristan Thompson, Cory Joseph, Myck Kabongo, then they had Andrew Wiggins, and Tyler Ennis, and Trey Lyles. Trey Lyles, from what my brother told me, is as impressive as any player that they had in their program.  They are really, really high on him. When they played down in South America in FIBA Tournament, you know, he had a very good tournament. When he came back, people in Basketball Canada are as high on him as they are on Andrew Wiggins. He doesn't have quite the athleticism that Andrew Wiggins has, but what really, I think, makes him different is his understanding of the game and his efficiency for a big guy. Usually, big young guys aren't as..well, they don't have the feel for the game that he does and they don't play with the degree of efficiency with which he plays.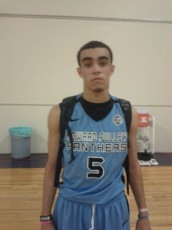 Tyus Jones: He's a point guard, combination guard, a high scorer. He can handle the ball, control the tempo, he plays at different
speeds. He's very good. He has a very good tempo to his game. He has a very good sense of ball security with his game.  He shoots the ball extremely well.
Kevon Looney: He has size. He was 6'7", 6'8" when I saw him in Chicago. He can play on the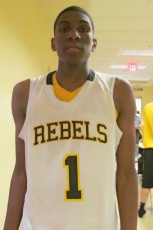 perimeter and in the low-post, he can defend. He's probably a better low-post defender than he is a perimeter defender right now.  Well, certain players he can defend on the perimeter. He's got a nice stroke, he sees the floor well, he's a good passer. I really think he can be an elite level player. Now, I've only seen him once. I can't think of any more skilled power wing players in the class of 2014.  In terms of position, assuming he grows, I think he's more of a perimeter player..because I think at that size with his skill set, it makes him more valuable.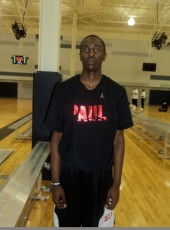 Theo Pinson: Pinson is a big kid with a lot of quickness. He's got good skill level, he can shoot the ball, he handles the ball well, he uses his great athleticism to defend multiple positions. I don't think he's a knock-down shooter, but he's pretty good.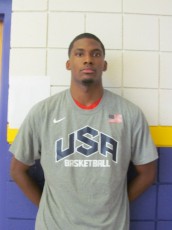 Justice Winslow:  He's a lefty from Houston Hoops. He's an intense competitor. He's versatile. His versatility is one of his greatest strengths. He's strong enough and athletic enough to post and score inside. He can rebound. I don't think he's much of a three-point threat right now, but he has a good mid-range game. He's a pretty good passer. He's a kid that's very strong, great body, and he really uses his strength to post-up in match-ups against others. He's really a very difficult matchup because of his versatility and his range. He's also very skilled with the ball. He can get to the basket. He's a very difficult matchup because of his strength, his quickness, and his ability to get the ball to the basket. He really plays hard. He's a very intense competitor.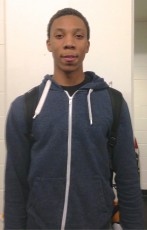 Malachi Richardson: People talk about him being a second guard, but I don't really think that he quite is now. He can shoot the three and he's a very good three-point shooter, but he's, you know, a big wing who's probably more of a 3/2 than a 2/3 right now. He's a guy who has a great touch, who has a lot of athletic ability, and has a good body. You know he's grown an inch since his freshman year at Trenton Catholic Academy and he's got a lot of potential. If he wants to be a two guard, he's got to be a little better playing off of the dribble, a little better playing with the ball, and he's got to work awfully hard at guarding a two guard because, right now, his better defensive nature is as a three man. What he is right now is a skilled wing with good size and a lot of athleticism..and at an early age, in terms of only being a sophomore, so he has an awful lot of potential.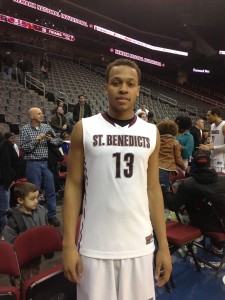 Isaiah Briscoe: Well, I mean, he played terrific against St. Anthony's and didn't play like a sophomore. He was very assertive, he was very aggressive, looking to take the ball to the basket, and really forced the issue. Here's a guy who has size, can shoot the ball, he has aggressiveness, he is not intimidated at all. The one thing here, I think, about him is that he's got to be very careful about his body. It's going to be very imperative for him to get on a good diet and to stay in as good a condition as he possibly can because he has the kind of body type where he can put weight on. He's a decent athlete, but he's not a great athlete. He's not a tapered athlete. He's not someone that when you look at him you think "athlete". When you look at him, you see someone who is a scorer and a guy who scores primarily on his aggressiveness, which is based on his temperament. He has a scorer's temperament. He doesn't defer to anyone. He's ready to play against the best teams in the country right now. He won't be intimidated. He won't back down.
He's about 6'3". I don't think he's really a lead guard. I think he's a combination guard right now, but he can handle the ball. You know what they try to do. They try to take anyone who can dribble the ball three times without kicking it into the seventh row, they try to call him a point guard or a lead guard. That's not it at all because, first of all, not only do you have skill with the ball, but it's more of an attitude. It's more of a temperament, it's more of a disposition to try to make other people better, and really, you know, a real good leader. A real point guard or a real lead guard is someone who thinks, he probably thinks pass before he thinks shot and I think that's not the case with Isaiah. You know, he's a guy who can handle the ball and will make plays for some other people, but his first instinct is to look to score himself. Almost by definition, there are more piano carriers than there are piano players, so I mean, anyone that can score like him, you don't want to take that away from them. You don't want to domesticate him too much and it's easier to find someone to set the table than to find someone that will put the ball in the basket. Coach Taylor is probably going to give him the opportunity to display with the ball in his hands next year, but I don't think there are many synthetic point guards or lead guards. I think it's more something that you're born with. Leadership and temperament are what makes a true point guard. [/private]