Browse:
Home
/
Cutcliffe DUke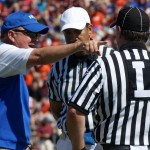 By Patrick Cacchio on April 27, 2010
Durham, N.C. – After 9 wins in his first two seasons at Duke, Coach David Cutcliffe and the 2010 Blue Devils will look to become bowl-eligible for the first time since 1994. Do they have the schedule to do it? As spring practices kicks off, BDN takes a first look at the 2010 Duke football […]
Posted in Duke Football | Tagged Cutcliffe DUke, Duke Football Schedule Preview, Patric Cacchio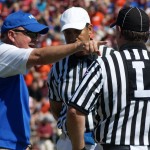 By Mark Watson on January 15, 2010
Durham, N.C. – BDN was on hand for today's press conference with David Cutcliffe who as we all know will remain at Duke.   Listen to Cutcliffe's comments for yourself for here it is in its entirety.
Posted in Duke Football | Tagged Blue Devil Nation, Cutcliffe DUke, Cutcliffe Tennessee, Mark Watson, Tennessee coaching search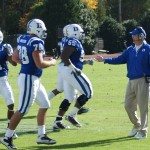 By Duke Sports Information on January 15, 2010
DURHAM, N.C. – Duke University head football coach David Cutcliffe announced on Friday he will remain at the school amid speculation that he is a candidate to become the head coach at the University of Tennessee. "After much thought and consideration, Karen and I reached the decision that Duke is the place for our family," […]
Posted in Duke Football | Tagged Cutcliffe DUke, Cutcliffe to remain at Duke, Cutcliife will stay at Duke