Browse:
Home
/
Joseph Ajeigbe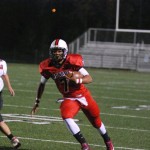 By Tom Rubinson on November 12, 2012
Just about everybody in high school football is either concluding their regular seasons and heading into the playoffs, or the post-season has actually begun.  A number of future Blue Devils were fortunate enough to have their high school teams advance to the playoffs in their respective leagues.  As usual, BDN brings you the results […]
Posted in BDN Premium Articles, Duke Football | Tagged Breon Borders, Brian Fields, Football Recruiting News, Future Duke Football Players Shine, Joseph Ajeigbe, Quay Chambers, Tom Rubinson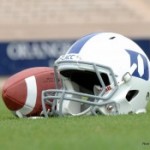 By Bob Green on November 6, 2012
This week's coverage starts with the 2013 in-state commits and 2014 prospects as the North Carolina High School Athletics Association (NCHSAA) playoffs kicked off on Friday night. The North Carolina section looks at three verbal commits and two recruiting targets.
Posted in BDN Premium Articles | Tagged Austin Davis, Breon Borders, Bryon Fields, Darren Andrews, Evrett Edwards, Jake Kite, Johnell Barnes, Joseph Ajeigbe, Josh Cabrera, Kendall Hinton, Mike Ramsay, Quay Chambers, Shai McKenzie, Sterling Korona, T.J. Douglas
By Bob Green on October 30, 2012
Different states are on different schedules, so in North Carolina the regular season is winding down, with playoffs commencing next Friday night. Therefore, this week's results impacted conference championships and playoff seeding. In other states, the regular season marches on for another week or two.
Posted in BDN Premium Articles | Tagged Breon Borders, Bryon Fields, Darren Andrews, Evrett Edwards, Jake Kite, Joseph Ajeigbe, Josh Cabrera, Kendall Hinton, Parker Boehme, Quay Mann, Shai McKenzie, T.J. Douglas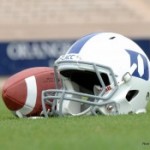 By Bob Green on October 23, 2012
Welcome back Blue Devil faithful for another edition of Friday Night Lights, where Blue Devil Nation takes you on a national tour covering all the high school action from North Carolina to California and back. This week's action kicked off on Thursday night in Florida as Quarterback Parker Boehme and Jacksonville Sandalwood defeated DeLand, 28-14, […]
Posted in BDN Premium Articles, Duke Football | Tagged Austin Davis, Breon Borders, Bryon Fields, Evrett Edwards, Jake Kite, Joseph Ajeigbe, Josh Cabrera, Kendall Hinton, Mike Ramsay, Parker Boehme, Quay Mann, Shai McKenzie, T.J. Douglas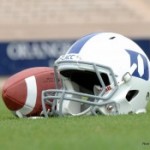 By Bob Green on October 16, 2012
Welcome back for another tour around our great country as Blue Devil Nation brings you up to speed on all the high school action from North Carolina to California and back. "Big Plays" is the theme for this week's edition of Friday Night Lights. Duke 2013 verbal commits combined to return a punt for a […]
Posted in Duke Football | Tagged Austin Davis, Avery Edwards, Breon Borders, Darren Andrews, Evrett Edwards, Jake Kite, Johnell Barnes, Joseph Ajeigbe, Josh Cabrera, Kendall Hinton, Mike Ramsay, Quay Mann, Shai McKenzie, Sterling Korona, T.J. Douglas
By Bob Green on October 8, 2012
Welcome back Blue Devil faithful to another edition of Friday Night Lights, where Blue Devil Nation takes fans on a national tour from Georgia to California with stops in South Carolina, Alabama, Virginia and North Carolina as we cover high school action of Duke verbal commits and recruiting targets, complete with quotes from the players […]
Posted in Duke Football | Tagged Breon Borders, Evrett Edwards, Gabe Brandner, Jake Kite, Johnell Barnes, Joseph Ajeigbe, Josh Cabrera, Kendall Hinton, Mike Ramsay, Parker Boehme, Quay Mann, T.J. Douglas, Zavier Carmichael