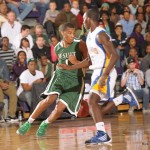 By Mark Watson on December 29, 2011
Rasheed Sulaimon bounced back to lead Strake Jesuit past Wheeler by a score of 70-63.  Sulaimon led his team in scoring with 26 points and after the contest BDN Premium caught up to him for a 1 on 1 interview where he speaks of talking with Coach K and many other things, including his upccoming [...]
Posted in BDN Premium Articles, Duke Basketball Recruiting News | Tagged BDN Premium, Blue Devil Nation, Duke Basketball, Mark Watson, Rasheed Sulaimon, Strake Jesuit Basketball, watzone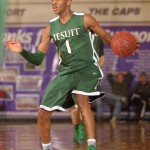 By Mark Watson on December 29, 2011
Here is a Rasheed Sulaimon clip after last evenings loss. Sulaimon has been playing sick and is having a much better game today with Strake Jesuit up big.
Posted in Duke Basketball, Duke Basketball Recruiting News | Tagged Blue Devil Nation, Hoilday Invitational Raleigh, Mark Watson, Rasheed Sulaimon, Straake Jesuit Basketball, watzone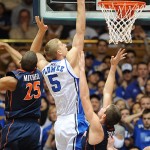 By Mark Watson on December 19, 2011
Duke came out sluggish against UNC-Greensboro but found their way to a 45-34 lead at the half.  The Blue Devils defense locked down on the Spartans in the second half holding them to 8 points in the first 11 or so minutes and that propelled them to a 90-63 win, pushing their season record to [...]
Posted in Duke Basketball | Tagged B, Blue Devil Nation. Mark Watson, Duke locker room report, Duke rips UNC-G, Mason Plumlee, watzone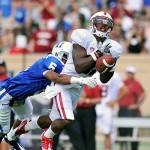 By Mark Watson on November 22, 2011
Duke secondary standout Ross Cockrell took time to talk to Blue Devil Nation about the upcoming game with arch rival North Carolina this weekend. "It's our super bowl, " said Cockrell.
Posted in Duke Football | Tagged Blue Devil Nation Video, Duke Football News, Duke vs North Carolina, Ross Cockrell, watzone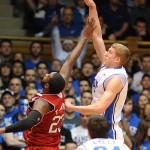 By Mark Watson on November 18, 2011
Duke junior center Mason Plumlee scored 16 points and pulled down 13 rebounds and  his play helped spark Duke to a 82-69 win over a pesky Davidson squad. BDN Video spoke to Mason about his performance -
Posted in Duke Basketball | Tagged BDN Video, Blue Devil Nation, Duke basektball news, Duke Basketball interviews, Duke vs Davidson, Mason Plumlee, watzone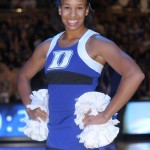 By Mark Watson on November 14, 2011
It's another Monday morning and that means a new edition of Watzone's Monday Musings.  I'm a little upset that I will not make it to New York tomorrow night in that I have been there for most of Coach Mike Krzzyzewski's milestone wins and this is the biggest one of all!  We will have Andrew [...]
Posted in Duke Basketball, Duke Football | Tagged BDN Monday Musings, Coach K news, Coach K. Coach K King, Duke Basketball News, Mark Watson, Mason Plumlee, Matt Daniels, Mike Krzyzewski, Miles Plumlee, Seth Curry, watzone