There are certain moments in life where, based upon your actions, your life changes. For 6'9″ Marcus Lee of Antioch, California, his performances with his California Supreme team at the EYBL in Minnesota potentially changed the course of his life. After the event, scholarship offers flooded in from programs across the country.  His brother, Bryan, a former basketball standout at Grand Canyon University, and a recruiter for Google, has been the primary filter for Marcus's calls. One of the schools that immediately contacted Marcus following the EYBL event was Duke University.
Seven weeks later, Marcus is now scheduled to travel to Charlottesville, Virginia to participate in the NBPA Top 100 Camp. As the sixth-leading shot-blocker in the EYBL, Lee was instrumental in forging California Supreme's 16-4 record, which helped the team qualify for next month's Peach Jam in South Carolina.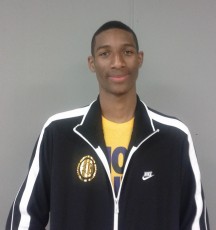 Recently, I spoke with Marcus about, among other things, that life-changing weekend in Minnesota, about speaking with Coach Mike Krzyzewski, as well as Bryan's reaction to the newfound interest in his younger brother.
What was your initial reaction when offers started coming in from all around the country?
I was pretty surprised. I thought I was just sort of settling in and then…


Sorry, but you must become a premium subscriber to view the rest of this post.

Join now by visiting the PREMIUM MEMBERSHIP link at the top of the page, where you can learn more about the benefits of a Blue Devil Nation Premium membership.