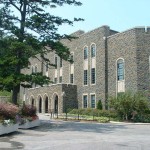 Welcome to another edition of Blue Devil Nation's Duke Basketball Notebook, where we take a look at the happenings around Coach K's program with some personal commentary thrown in.
Josh Hairston recovering from surgery
If you have ever been to a game at Cameron, you have seen the extroverted Josh Hairston getting the Cameron Crazies revved up during player introductions. It's one of the reasons Josh is a fan favorite. Please send Josh well wishes as he is recovering from surgery to repair ligament damage in his right thumb.  Josh is expected to be sidelined for 6-8 weeks.  He injured himself during practice last season, but played through the pain. He joins Marshall Plumlee among the walking wounded;  Plumlee has been seen in a cast in and around Durham. Although nobody likes being injured, we can at least take comfort in knowing that all Blue Devils receive some of the finest medical care available through Duke University, one of the nation's leaders in health care.
And Duke will play Michigan
The ACC/Big Ten Challenge is alive and well for now, but with the added depth in the ACC, it makes one wonder how long the league coaches will want to schedule an extra big-time game going forward. But this coming year, on December 3rd in Cameron, Duke is slated to take on a Michigan team that will be one of the nation's best.  The Crazies and the entire Duke fan base love these kind of games, so expect this one to be one tough ticket. Adding to the interest is that the beastly former Duke recruit Mitch McGary comes to town wearing Maize and Blue.  Interestingly, the day he signed with the Wolverines, he mentioned the possibility of going to Cameron and getting booed.  Congratulation, Mitch.  That dream will come true. It will be interesting to see how Coach K and company defend the aggressive McGary with a roster with some challenges in the post. That is the Blue Devils' only apparent weakness at this point, so look for them to try to compensate with solid play on the wings.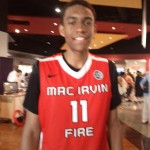 Wiggins vs Parker
Over the past three years, Andrew Wiggins, Jabari Parker and to some extent, Julius Randle have played musical chairs as the top-rated high school prospects in the nation. Wiggins signed with Kansas yesterday, spurning the ACC's Florida State Seminoles. But ACC and Duke fans will still see him up close and personal when Duke travels to Chicago for the Champions Classic in November, where they'll face Kansas. That means a matchup between Parker and Wiggins. Parker, of course, suffered an injury setback and many feel that may have cost him the top spot in the mythical rankings, but regardless, having watched these kids play over 20 times each in my coverage of AAU ball, I can tell you that they are both supremely talented. Look for the game to get a lot of hype from the Parker-Wiggins angle, but the winner of the Duke vs Kansas matchup will come from how the rest of the Blue Devils and Jayhawks perform.
As an aside, the Blue Devils will also play in the pre-season NIT, where they could run head-on into Arizona, another team destined to be in everyone's pre-season top 10. So, do you think Duke will be atop the strength of schedule ratings next year? Of course they will. This looks to be one of the most challenging slates in years, and the full schedule won't even be released until it is hot-hot-hot outside.
Kyle Singler takes his own path
Former Duke forward Kyle Singler has always marched to the beat of his own drummer.  One attribute Kyle has is something that few men in the game possess these days: patience. Singler joined the Detroit Pistons this season after spending time playing for CB Lucentum Alicante, a professional team in Spain. When Singler was on the court this season, the Pistons flourished, so he earned plenty of playing time in his rookie season this year.  His play earned him a berth on the recently released All NBA Rookie 2nd team, which is quite an honor.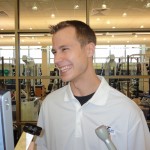 A tougher path for Scheyer but the road is now clear
First of all if you missed this  recent article, you should take time to read it. Jon Scheyer is like many young men growing up playing the game in Chicago in that he has long been a gym rat. Scheyer loves the game of hoops and after helping Duke to win a National Championship in 2010, he sought to continue a career in basketball. There were setbacks along the way, but none more devastating than an eye injury in an NBA summer league game which would eventually cost him his career as a player. Scheyer has now landed on his feet in Durham. As Coach K (per Duke Sports Information) said after his hire, "Jon Scheyer is one of the amazing champions we've had in this program and he's certainly one of the greatest young men to ever wear the Duke uniform."  Scheyer like many other Duke grads under Coach K came to the one man who could help him, the one man who could help him remain in the sport he loves -- Mike Krzyzewski. One of the things which often goes unseen in the world of Duke Basketball is the importance of the "family" nature of the program. Former players can always seek wise counsel and an open door on the top floor of the Schwartz Butters Athletic Building on the Duke campus. Scheyer will now take on Nate James' former role on the staff as a Special Assistant. During this time, Scheyer will have plenty of time to consider which direction he wants to go with his career. And for the record, the Special Assistant spot is fast becoming a very coveted position in that is offers a springboard into the world of Duke Basketball.
James hits the road running
Nate James gained an assistant coaching job a few years back, but when Jeff Capel, a former player, became available, it only made sense that he move into that assistant's position, as Capel had previous head coaching experience. The move for James back to the Special Assistant role was only temporary and he was still able to learn from the best, which included Capel, Wojo and the now-Head Coach at Northwestern, Chris Collins. James is no rookie, and he's hit the road running on the recruiting trail where he has been one of the lead guys on several key prospects.  There is much more information on Coach James and his impact available to you when you join us as a member of Blue Devil Nation Premium, our subscription service. For instance, James is also taking a lead role with ...
... Tarik Black
Black was on the Kansas campus yesterday, a day after his visit to Duke, which by all accounts went well. Duke and Black are in a bit of a win-win situation should they choose one another. Duke offers the best roster situation for Black, monster national exposure and he can play for a school which has had NBA first round picks of late with players that didn't always see major minutes in college. Of course, there is no lack of time at Duke for Black, as the Devils need a big man to round out next season's roster. If you read my comments on Scheyer, you will realize that Black can become a part of the Duke family and the family takes care of its own. Black would get maxiumum national exposure with the Blue Devils being a media darling and he would also have an opportunity to achieve his dreams of a championship. I don't think it will be long before we know where the former Memphis player is going, so look for a decision sooner rather than later. Many feel that Josh Pastner never really used Black correctly while at Memphis, while others point to Black's not being a good rebounder as the primary issue. Either way, Black is a most coveted "get" at this juncture.  It'll be interesting to see how this plays out.  There are a lot of rumors on this one, but mostly just folks' speculation taking on a life of its own.
It is also worth noting that Coach Nate James is the lead assistant on the recruitment of Black. James actually took a long look-see at Black during his junior season in high school, so Duke was involved with the young man earlier than most realize. In fact, Blue Devil Nation interviewed Black that same season and looking back on that chat, it was clear that Black valued education and hoops.  Which is the combination that Duke still offers.