So, how are you beating the heat? Well, here's a suggestion. Find yourself a cold beverage and sit down for some Football Friday here at BDN. If you aren't a BDN Premium Member yet, you're really missing out. Go ahead and join now to get the best coverage of Duke, year-round. All the cool kids are doing it.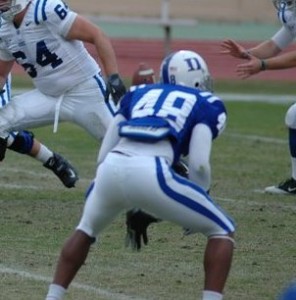 Issac Blakeney out for 2011
Head Coach David Cutcliffe announced on Thursday that safety Issac Blakeney has been suspended from the university for failure to meet continuing academic eligibility requirements and will miss the 2011 season. "Issac is a valuable member of the Duke Football family and I look forward to him returning to full eligibility in January of 2012," said Cutcliffe.
Obviously, this is a huge blow to the Blue Devils' depth at safety. Those who saw Blakeney in the spring game got a glimpse of his potential in the Duke secondary. In order for the new 4-2-5 scheme to be successful, players like August Campbell, Jordon Byas, and maybe even true freshman Chris Tavarez will have to step up alongside seniors Matt Daniels and Lee Butler. BDN wishes Issac the best of luck as he gets himself back on track; we're pulling for him.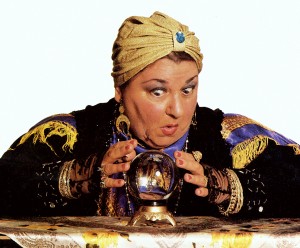 2011 ACC Predictions
In anticipation of the ACC's Football Kickoff, Football Friday would like to share some of our completely unqualified predictions for the 2011 ACC football season. We figured that by next Friday, you will have heard enough media predictions, but this week, you'll read every word. Here is the most important prediction we'll make: none of these predictions will matter by December. In fact, most will be thrown out the window by September 3. In a year where only THREE teams will return their unquestioned starting quarterback from 2010, our second prediction is that the ACC will be pure chaos in 2011. Please keep these first two predictions in mind as we prognosticate.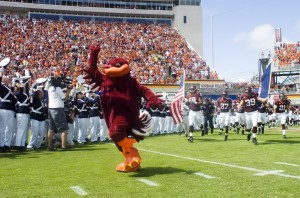 ACC Coastal Division
The last four ACC Champions have come from the Coastal Division, and for that reason, we start here.
Virginia Tech

: the road to Charlotte still has to go through defending ACC Champion Virginia Tech, who lose ACC POY Tyrod Taylor, along with tailbacks Ryan Williams and Darren Evans. Overall, the Hokies return just 11 starters, 6 on offense and 5 on defense (including just one defensive lineman). All accounts suggest that redshirt-sophomore QB Logan Thomas and junior TB David Wilson are poised for breakout seasons for the Hokies. Head Coach Frank Beamer seems to have the annual luxury of reloading his roster, rather than rebuilding it, and the Hokies should put together another top-25 season and hold the top spot in the ACC Coastal Division.

Miami

: I'm probably buying the Hurricanes a little early in their first year under Al Golden, but by all accounts, the new Head Coach knows how to recruit and knows how to win. Miami has always had talent, and with better discipline and execution, I think this will be a much improved team over recent editions. Road contests at Maryland, Virginia Tech, UNC, and Florida State will pose a significant challenge, but the Hurricanes have some of the best athletes in the conference.

Georgia Tech

: I always underestimate Paul Johnson's Yellow Jackets, so they'll probably finish higher ( I didn't want to break from tradition). There are several unproven new faces on offense and Al Groh's defense needs to take a big step forward, but mostly, I think GT has one of the more favorable schedules, with their only ACC road contests at NC State, Virginia, Miami, and Duke.

North Carolina

: I'm selling the 2011 Tar Heels, and I realize I have them lower than most pundits. There are too many unsettled off-field issues, a first-year starting quarterback, the loss of a bunch of NFL draft picks, and a schedule that includes road games at Georgia Tech, Clemson, NC State, and Virginia Tech. Reading between the lines, it seems that even embattled Head Coach Butch Davis has been attempting to lower expectations, calling this a "transition year" for the program.

Duke

: As you can see by my underwhelming review of the Coastal Division teams in front of them, if things go right in Durham, there's no reason Duke couldn't end up with their highest finish in several years. Realistically, the young defensive line will have to mature ahead of schedule and the offense will have to prove it can run the ball consistently for Duke to become a serious threat in the division.

Virginia

: Many will probably place UVA ahead of Duke, but I'm not sold on the 2011 Wahoos, especially given their quarterback controversy. I interpreted the reports out of Charlottesville to indicate that none of their inexperienced QBs performed well enough to earn the starting job, which is an ominous sign for a team that also loses its leading rusher. Sure, Chase Minnifield and the defense should be solid, but road tests at UNC, Miami, Maryland, and FSU will be a stiff challenge.

The Seminoles appear ready to challenge for an ACC Championship in 2011
ACC Atlantic Division
Though the Coastal Division has produced the last four ACC Champions, the Atlantic Division Champion should challenge for an Orange Bowl berth in 2011. I'm not sure there will be significant improvement elsewhere in the division, however.
Florida State

: Florida State claimed the Atlantic Division title in 2010 in Jimbo Fisher's first season as Head Coach, and the Seminoles show no sign of slowing down. FSU will return a veteran group in all three phases in 2011 with 18 starters returning overall. Of all the ACC's new full-time starting QBs, junior EJ Manuel has the most experience, having filled in for the injury-plagued Christian Ponder in each of the last two seasons. The expectation is that the 2011 Seminoles will be the class of the ACC, and should they win on September 17th against Oklahoma, they could vault towards the top of the national computer rankings.

Clemson

: With the recruiting classes Head Coach Dabo Swinney is bringing in, they have to be better than 6-7, right? That's pretty much my basis for placing them here. They do draw FSU at home, but are stuck with facing the two Techs from the Coastal Division, both on the road. I've heard good reports about new QB Tajh Boyd and new OC Chad Morris' offense, but maybe the Clemson folks have just been drinking too much orange Gatorade.

Boston College

: I really like the 2011 Eagles team and think they have the potential to make a lot of noise in the ACC, but have one of the toughest schedules. Their defense can be dominant at times and their offense should be improved if Chase Rettig can develop consistency and chemistry with his receivers. Montel Harris and Andre Williams should be one of the top tailback duos in the conference, if not the country. Division games at Clemson and a nationally-televised Thursday night home game against FSU will likely determine whether the Eagles will be serious contenders for the Atlantic division title.

NC State

: new QB Mike Glennon better be good, and he better be good from his first snap. With the transfer of Russell Wilson, all eyes will be on Glennon and fans will be quick to turn on Head Coach Tom O'Brien and the Wolfpack if things don't go swimmingly. The Wolfpack probably have one of the lightest schedules in the ACC and will also probably finish higher than I have them picked as a result, but I don't know if Glennon can live up to expectations, and I don't know if he knows who he's going to throw the ball to.

Maryland

: The surprise team of 2010 earned Ralph Friedgen ACC Coach of the Year honors and a pink slip. New Head Coach Randy Edsall will have a veteran team to work with, but even with ACC Freshman of the Year Danny O'Brien back under center, the offense will not be nearly as explosive with the loss of WR Torrey Smith and RB Da'Rell Scott. The Terps will face a tough ACC road schedule and the offense will experience growing pains without its top two weapons from 2010.

Wake Forest

: Of all the picks, this one may be the easiest. I don't see a ton of reason for optimism in Winston-Salem, though the Deacs will return 17 starters from last year's squad that finished with a 1-7 ACC record (yes, the 1 win was against Duke). We say it every year, but this is a must-win game on the schedule for Duke (and every other ACC team).
ACC Champion: Florida State
ACC Player of the Year: EJ Manuel, Florida State
ACC Coach of the Year:  Al Golden, Miami
Ok, now that all of that conventional stuff is out of the way, let's look at some fun categories.
Coaches on the Hot Seat
I think there are four, at varying levels.
Butch Davis: how he still has a job is a mystery to most objective observers.
Dabo Swinney: we know he can recruit, but how long does he have to prove he can coach?
Jim Grobe: almost unthinkable just a few years ago, but there doesn't seem to be a lot of optimism in Winston-Salem these days and another finish in the cellar would have to put him on shaky ground.
Tom O'Brien: he must enjoy working without job security in Raleigh. After winning support with an impressive 2010 season, the questionable handling of the Russell Wilson situation has placed the Wolfpack Head Coach back under scrutiny.
ACC Game of the Year
October 8, Miami at Virginia Tech
ACC Bust of the Year
I think this is a neck and neck race with the UNC and NC State quarterbacks. I'm not suggesting they're not ultimately going to be good players, but there's a ton of pressure on them in their first season as starters. Bryn Renner at least has a good group of receivers returning, so I'll say that Glennon will struggle to live up to the unrealistic expectations placed on him by Russell Wilson's departure.
ACC Surprise of the Year
Maybe I'm a year or two ahead of myself here, but I really think Al Golden is going to put the Miami Hurricanes back on the map. He'll have to figure out his quarterback situation, but he's got an All-ACC caliber running back in Lamar Miller and a ton of high-level athletes across the depth chart. I think the rest of the conference has forgotten just how good "The U" can be.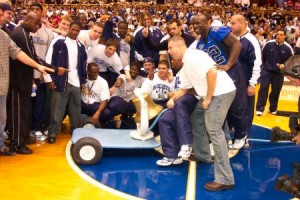 ACC Upset of the Year
For the sake of the conference, let's all hope that we don't see another FCS team upset an ACC opponent as we have in recent years. But within the conference, let's say that the Blue Devils travel to Chapel Hill on November 26 with a 5-6 record. The Tar Heels have been mired in controversy all season and the public outcry against Head Coach Butch Davis continues to mount. Behind huge performances from seniors Donovan Varner and Cooper Helfet, the Blue Devils emerge with the Victory Bell and secure bowl eligibility for the first time since the 1994 season.
Hey, I figured I'd end on that note to leave you feeling good about the upcoming season. With regards to all these predictions, as they say, that's why they play the games. BDN will have full coverage from next week's ACC Football Kickoff in Pinehurst and of course,  we'll follow the Blue Devils all season long. WE ARE DUKE.