Browse:
Home
/
Conner Vernon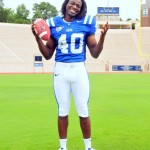 By Mark Watson on November 29, 2011
DURHAM, N.C. – Duke senior safety Matt Daniels earned first team All-ACC honors as announced Monday afternoon by the Atlantic Coast Sports Media Association. Three other Blue Devils earned recognition with senior punter Alex King and junior wide receiver Conner Vernon garnering second team accolades while senior tight end Cooper Helfet received an honorable mention […]
Posted in Duke Football | Tagged Alex King, Conner Vernon, Cooper Helfet, Matt Daniles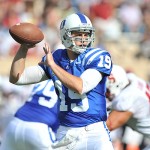 By Mark Watson on October 29, 2011
Duke Football came oh so close to upsetting Virginia Tech before losing 14-10.  Here are two post game videos with Sean Renfree and Conner Vernon.
Posted in Duke Football | Tagged Conner Vernon, Duke Football News, Sean Renfree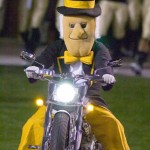 By Patrick Cacchio on October 21, 2011
Duke (3-3, 1-1 ACC) will host in-state ACC rival Wake Forest (4-2, 3-1 ACC) on Saturday afternoon in Wallace Wade Stadium. The two programs are familiar foes, having met 91 times, including each of the last 44 seasons. The Blue Devils hold the all-time lead in the series, but the Demon Deacons have dominated their […]
Posted in Duke Football | Tagged BDN Football, Blue Devil Nation, Chris Givens, Conner Vernon, David Cutcliffe, Duke Football, Duke-Wake Forest, Jim Grobe, Josh Harris, Matt Daniels, Sean Renfree, Tanner Price, Wake Forest at Duke, Wake Forest Football
By Mark Watson on October 15, 2011
BDN caught up to Conner Vernon and Kyle Hill to get their thoughts about the Blue Devils 41-16 loss to Florida State.
Posted in Duke Football | Tagged Conner Vernon, Duke Football, Kyle Hill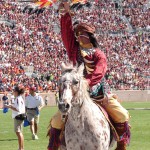 By Patrick Cacchio on October 13, 2011
After a week off to rest and heal, the Blue Devils will ride their three-game winning streak into the heart of their ACC schedule. Preseason favorite Florida State will travel to Durham on Saturday, and while things are looking up for the Blue Devils, the Seminoles' season took a turn for the worse after an […]
Posted in Duke Football | Tagged BDN Football, Blue Devil Nation, ChantRant, Conner Vernon, David Cutcliffe, Duke Football, Duke-Florida State, E.J. Manuel, Florida State at Duke, Florida State Football, FSU at Duke, Jimbo Fisher, Sean Renfree
By Bob Green on October 6, 2011
With wins over Tulane and Florida International, Duke heads into their Bye Week with a 3-2 record riding a three game win streak. In the two wins, the Blue Devils racked up 868 yards total offense and scored 79 points, while allowing Tulane and Florida International to combine for 886 yards total offense and 54 […]
Posted in Duke Football | Tagged Alex King, Conner Vernon, Donovan Varner, Duke Football, Jamison Crowder, Juwan Thompson, Matt Daniels, Sean Renfree, Will Snyderwine