Archives by date
You are browsing the site archives by date.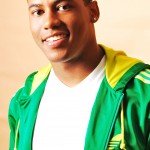 By Patrick Cacchio on December 31, 2010
Happy New Year, Blue Devil Nation! 2011 will be an important year for Head Coach David Cutcliffe and the Blue Devil football program, as they look to continue their rebuilding effort and bring Duke to its first bowl game since 1994. While Duke will return a number of talented players on both sides of the […]
Posted in Duke Football | Tagged BDN, Blue Devil Nation, bluedevilnation.net, Chris Tavarez, Coach Cutcliffe, Duke Football, Football Recruiting News, Patrick Cacchio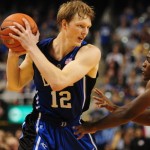 By Mark Watson on December 30, 2010
Photos courtesy of Rick Crank Photography! Click on one of the thumbnails to see a slideshow.
Posted in Duke Basketball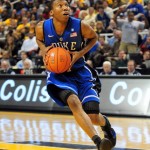 By Mark Watson on December 30, 2010
GREENSBORO – BDN takes you inside the Duke Locker Room where the media and myself spoke to Duke's Nolan Smith about Coach Mike Krzyzewski's 880th career win.  Just press play -
Posted in Duke Basketball | Tagged BDN, Coach K pases Dean Smith, Nolan Smith Duke
By Mark Watson on December 30, 2010
GREENSBORO – Face it, Greensboro Coliseum has been good to Duke over the years and you can make  a case for calling the place Cameron West.  There was no better setting for Duke Coach Mike Krzyzewski to pass North Carolina's Dean Smith to take hold of sole possession of 2nd place on the All Time […]
Posted in Duke Basketball | Tagged BDN, Duke Basketball Coach K, Memories of Coach K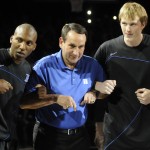 By Mark Watson on December 29, 2010
GREENSBORO – Coach Mike Krzzyzewski took sole possession of 2nd place on the NCAA's All Time Wins list as his team drubbed UNC-Greensboro 108-62.  BDN brings you his post game press conference hot off the press – Just press play – More to come on BDN …
Posted in Duke Basketball | Tagged Coach K 880 wins audio, Coach K passes Dean Smith, Coach K Press Conference from BDN, Coach K reaches 880 wins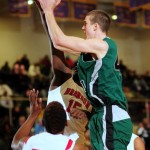 By Mark Watson on December 29, 2010
There has been a long tradition of future Duke players playing in the Glaxo Smith Kline Holiday Invitational Tournament over the years.  Some of the more memorable performances were turned in by Will Avery and Chris Duhon as well current Chicago Bulls star, Luol Deng.  This season there is but one future Blue Devil participating, that […]
Posted in Duke Basketball, Duke Basketball Recruiting News | Tagged Blue Devil Nation, Glaxo Invitational Basketball Tournament, Marshall Plumlee Christ School, Marshall Plumlee Duke, Tyler Adams