Archives by date
You are browsing the site archives by date.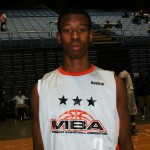 By Mark Watson on June 30, 2012
The Duke Blue Devils made a key addition to their basketball program on Saturday when Rodney Hood, a 6'8″ transfer from Mississippi State, sent word he had chosen the Blue Devils over Ohio State.  Hood, from Meridian, Mississippi, is a former Gatorade Player of the Year in that state, and was rated as high as the […]
Posted in Duke Basketball | Tagged Rodney Hood, Rodney Hood to Duke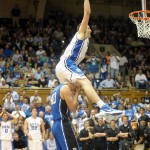 By Duke Sports Information on June 28, 2012
NEWARK, N.J. – Duke's Austin Rivers was selected with the No. 10 overall pick in the first round by the New Orleans Hornets in Thursday's NBA Draft, while Miles Plumlee was taken with the No. 26 selection by the Indiana Pacers. Duke has now had two first round picks in each of the last two […]
Posted in Duke Basketball | Tagged Austin Rivers, Duke in NBA Draft, Miles Plumlee, NBA Draft

By Terry Rains on June 28, 2012
Here is a brief clip from the cutting room floor with former Duke standout Sean Dockery.  Most of us remember that amazing shot against Virginia Tech in Cameron to seal a win at the buzzer.
Posted in Duke Basketball | Tagged Sean Dockery of Duke, Sean Dokery interview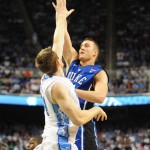 By Mark Watson on June 26, 2012
In this week's edition of Duke Basketball Notebook, we've got a number of things going on in and around the program that we wanted to let you in on.  As you probably can imagine, there is no off-season for Duke Basketball and this month and the rest of summer feature a bevy of interesting "happenings." […]
Posted in Duke Basketball | Tagged Austin Rivers, BDN Premium, Coach K, Danny Ferry GM Atlanta Hawks, Mason Plumlee, Miles Plumlee, Rodney Hood, Ryan Kelly, Shane Battier, Team USA
By Mark Watson on June 26, 2012
Without question, Van Coleman is one of the most respected talent evaluators in the recruiting world.  In our latest premium offering, Van shares his thoughts on several key high school prospects with BDN's Mark Watson.  Coleman joins a long list of national analysts that have shared their takes on the nation's best talent with Blue Devil Nation […]
Posted in BDN Premium Articles, Duke Basketball Recruiting News | Tagged Al Freeman, Anthony Barber, Jabari Parker, Julius Randle, Parker Cartright, Semi Oleleye, Van Coleman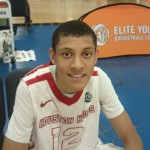 By Andrew Slater on June 22, 2012
Two roads diverged in a wood, and I— I took the one less traveled by, And that has made all the difference. -Robert Frost, The Road Not Taken According to the National Center for Education Statistics, there were 1.5 million home-schooled children in 2007 (the most recent year for available statistics) in the United […]
Posted in BDN Premium Articles, Duke Basketball Recruiting News | Tagged Blue Devil Nation, Duke Basketball Recruiting News, Justin Jackson, Rasheed Sulaimon, USA Basketball