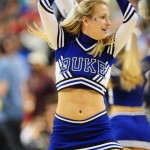 By Mark Watson on October 10, 2011
Well it certainly is an exciting time of year for Duke fans with the football team riding a three game winning streak and the basketball team set to kick off practice.  A lot of us in the media joke about taking vitamins this time of year in that the hours can be brutal with both […]
Posted in Duke Basketball, Duke Football | Tagged BDN Twitter, Blue Devil Nation, Coach Cut, Coach K, Countdown to craziness, Duke Cheerleader of the Week, Duke-FSU football, Mark Watson, Mark Watson. Duke Baseketball Recruiting News, Seth Curry
By Patrick Cacchio on October 3, 2011
MIAMI- BDN was on hand during the Blue Devils huge win this past weekend and we bring you exclusive video of Head Coach David Cutcliffe's postgame comments after the Blue Devils' comeback 31-27 victory at FIU on Saturday.
Posted in Duke Football | Tagged BDN Football, Blue Devil Nation, Coach Cut, Coach Cutcliffe, Coach Cutcliffe Postgame, David Cutcliffe, Duke 31, Duke at FIU, Duke beats FIU, Duke Blue Devils, Duke FIU postgame, Duke Football, FIU 27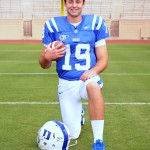 By Duke Sports Information on August 23, 2011
DURHAM, N.C. – Redshirt junior quarterback Sean Renfree completed 12-of-14 passes for 101 yards and one touchdown to highlight Duke's 60-play situational scrimmage on Tuesday night at the Brooks Practice Facility. Renfree's scoring toss covered 10 yards to senior wideout Donovan Varner while senior tight end Cooper Helfet caught a scrimmage-high three passes for 45 yards. […]
Posted in Duke Football | Tagged BDN Football, Blue Devil Nation, Coach Cut, Cooper Helfet, David Cutcliffe, Donovan Varner, Duke Football, Duke Football 2011, Duke Football Scrimmage, Juwan Thompson, Matt Daniels, Sean Renfree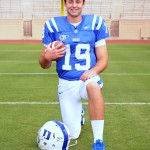 By Mark Watson on August 19, 2011
BDN will take in this evenings scrimmage and a report will come shortly thereafter.  Coach Cutcliffe is feverishly getting his Blue Devils ready for their home opener against Richmond, a game that is a mere 15 days away.  Here is a practice clip to hold you over while we prepare some good stuff, BDN style […]
Posted in Duke Football | Tagged BDN Video, Coach Cut, Duke Football on BDN, Duke Football practice, Duke QB's practice video, Sean Renfree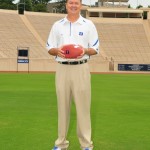 By Patrick Cacchio on August 11, 2011
Duke Football held their media day on Wednesday and BDN was there to hear what Coach David Cutlciffe and his players had to say.  BDN will continue to cover the Duke Camp as they prepare for their season opening home games with Richmond and Stanford.
Posted in Duke Football | Tagged BDN Video, Coach Cut, Cutcliffe on Duke Football, Duke Football Report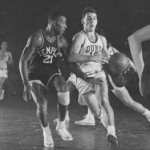 By Mark Watson on July 4, 2011
Firstly, Happy Independence Day Blue Devil Nation!  We've taken it easy around here this holiday weekend in order to recharge our batteries for what will be a busy month.  BDN has a long track record of covering all of the major recruiting events to bring you our always dependable coverage which has set the standard for […]
Posted in Duke Basketball | Tagged BDN Monday Musings, Coach Cut, Duke Basketball, Duke Football, Kyrie Irving, Mason Plumlee, Nolan Smith