The Blue Devils hosted several high school prospects on campus this weekend for the Duke Athletics Hall of Fame ceremony and Saturday's game against Stanford. BDN Premium caught up with several of the prospects after their visit and got their thoughts on the game and the trip. [private]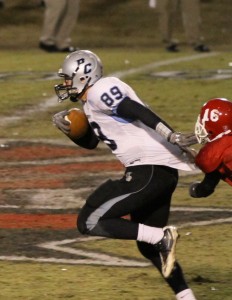 TE Dan Beilinson, 6'5" 220 pounds
Panther Creek HS, Cary, NC
It was very good! I'm solidifying my relationship with the coaches and staff even more...they can bounce back!
Dan helped Panther Creek to a thrilling 23-20 victory over Athens Drive on September 2, finishing with 4 catches for 67 yards. The Catamounts are 3-1 on the season after last week's 42-21 win over Holly Springs. They will square off with Apex at home on Friday, September 16.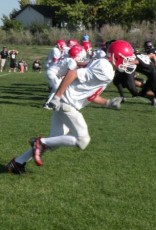 WR Max McCaffrey, 6'3" 190 pounds
Valor Christian HS, Highlands Ranch, CO
Great trip. Very impressed with Coach Cutcliffe and the rest of the staff.
Max is off to a great start to his senior year, leading 2-0 Valor Christian with 7 receptions for 89 yards. They will travel to Rampart on Friday, September 16.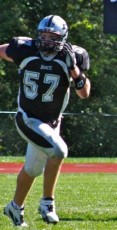 DE A.J. Wolf, 6'4" 245 pounds
The Hackley School, Tarrytown, NY
It went great. I really enjoyed seeing the coaches again. But it was too bad Duke couldn't pull off the upset.
A.J. kicks off his senior season at Hackley this Saturday at home against Riverdale Country. Good luck!
Duke's top priority in the class of 2012 remains Mallard Creek RB Jela Duncan. Duncan was in Durham for the opener against Richmond, but was not able to make the trip for the Stanford game. Duke remains his leader, with South Carolina not far behind. He has also stated a desire to visit Pitt and Purdue this fall. As for the class of 2013, the Blue Devils have begun to extend verbal scholarship offers, the first going out to Charlotte Christian DB Desmond Lawrence. Lawrence visited Durham in August and is a former teammate of Duke's Kelby and Kyler Brown.
[/private]