Browse:
Home
/
David Helton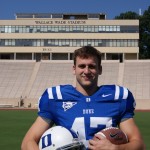 By Mark Watson on October 23, 2012
Duke LB David Helton took time to address the media today, and Blue Devil Nation was on hand to get his thoughts on the upcoming game with Florida State and the big win over North Carolina.
Posted in Duke Football | Tagged BDN, David Helton, Duke Football. Duke vs FSU Football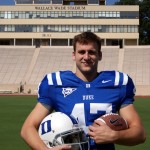 By Mark Watson on October 10, 2012
The Duke Blue Devils are preparing for their journey to Blacksburg this weekend and BDN caught up with RB Juwan Thompson and LB David Helton to get their thoughts on the opportunity.
Posted in Duke Football | Tagged David Helton, Duke Football, Juwon Thompson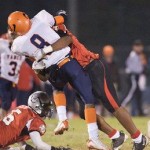 By Patrick Cacchio on March 18, 2012
Duke Assistant Coach Jim Collins is quietly building a tradition of quality linebackers in Durham. The Blue Devil linebacker alumni are headlined by recent standouts such as Mike Tauiliili (All-ACC), Vincent Rey of the Cincinnati Bengals, and Abraham Kromah of the CFL. Over the past two seasons, the Blue Devil linebackers have been led by […]
Posted in BDN Premium Articles, Duke Football | Tagged Abraham Kromah, BDN Football, Blue Devil Nation, Butler HS Football, Clemson Football, Coach Collins, David Helton, Duke Football, Duke Football 2013, Duke Linebackers, Football Recruiting News, Jim Collins, Keilin Rayner, Kelby Brown, Matthews NC Football, Mike Tauiliili, Peter Kalambayi, Stanford Football, UNC Football, UVA Football, Vincent Rey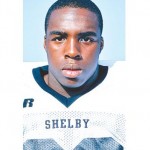 By Patrick Cacchio on June 10, 2011
Is it Friday already? Time flies when you're knee deep in recruiting season. As we did last week, we'll share Football Friday with everyone this week. If you like reading what we have to say, please consider joining BDN Premium. We've quickly become the best resource for all things Duke athletics around, and we'd love […]
Posted in Duke Football | Tagged Allen Jackson, BDN Football, Brandon Connette, Bryce Kennedy, Carlos Wray, Casey Blaser, Chris Tavarez, Coach Cutcliffe, Coach Petri, Cody RObinson, Conner Vernon, Cooper Helfet, David Helton, Desmond Scott, Donovan Varner, Duke, Duke Football, Football Friday, Football Recruiting News, Jamison Crowder, Jared Boyd, Jeremiah Allison, Josh Snead, Juwan Thompson, Keilin Rayner, Kelby Brown, Korren Kirven, Kyle Hill, Kyler Brown, MArcus Aprahamian, Matt Daniels, Sean Renfree, Steven Foster, Tim Burton, Will Snyderwine